Published on
March 29, 2016
Category
News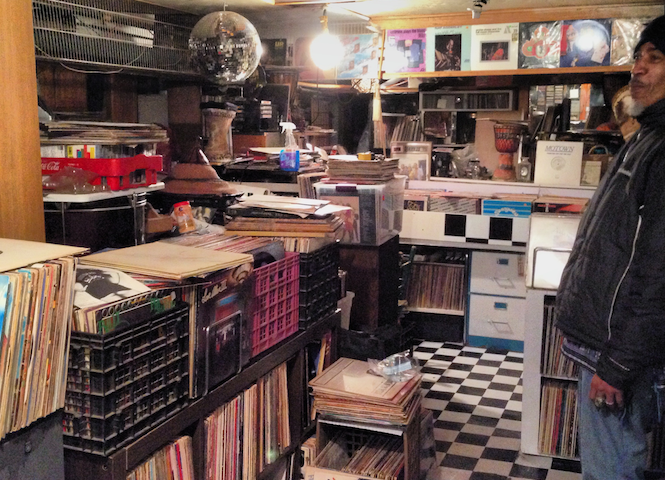 Gentrification takes its toll on Bed-Stuy institution Israel's Record Shop.
After twenty years ensconced in a basement on Fulton Street in Brooklyn's Bedford-Stuyvesant district, Israel's Record Shop is set to close its doors, after the owner of the building decided to sell the property.
Speaking of his reaction, and that of his customers, record man Israel Ben Yahuda told Brooklyn Paper: "They're disappointed, angry — but more so disappointed."
Open since the mid nineties, with a stock of close to 15,000 records, and specialising in disco, soul and jazz, the shop has been a labour of love for Israel who says that his "best memories are seeing my children grow up in the store and seeing the joy it brings people when they find a piece they've been looking for for a long time or they're really pleased with."
Holding down a spot on the increasingly in-demand Fulton Street had previously only been possible for Israel because of his amicable relationship with the landlord, and although friends and customers have promised to find him a new location, it's unlikely to be in the area, where rent is on the up.
Either way, Israel is planning a huge sale to clear his remaining records, and is considering selling off the entire collection. Zero Freitas take note.
Visit Israel's Record Shop before it closes in the next couple of weeks at 1118 Fulton St, between Claver Place and Franklin Avenue in Bedford–Stuyvesant. [via Brooklyn Paper]
Watch a short film about the store below:
Israel's Records from Ben Fractenberg on Vimeo.