Published on
September 22, 2015
Category
News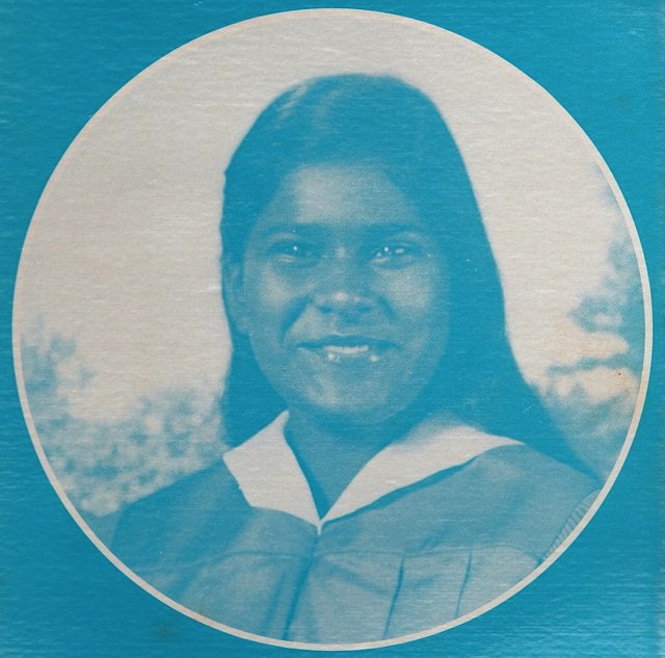 Label gazumps unofficial repress to release Lata Ramasar's Hindustani banger 'The Greatest Name That Lives'.
The go-to for high-end reissues from the Caribbean, Invisible City Editions have announced their official reissue of Lata Ramasar's 'The Greatest Name That Lives'. A proto-electronic masterpiece that's been a feature of Four Tet and Caribou's more eclectic sets for some time, Invisible City have been pressed into announcing their reissue after discovering an unofficial version has been in the works.
As Invisible City's Gary Abugan wrote on Facebook:
Dear IC Crew. It's come to our attention that bootleggers are going to repress Lata Ramasar's – Greatest Name That Lives on 12″. In lieu of this, we are happy to announce an official reissue via the Ramasar family. The infamous remix by Alessandro Adriani will be out as well. Fuck you bootleggers.
A Hindustani singer and songwriter from Trinidad and Tobago, very little is known about Lata Ramasar other than the original was originally released as a 45 in the late '70s or early '80s and is now coveted to the tune of £400 on Discogs. It's believed to be one of forty records that her father Kissoon recorded in the family's living room.
While there's little further information about the release at present Invisible City did confirm it will be backed with Alessandro Adriani's cosmic rework.
Last week, we included Invisible City's peerless online treasure trove in our pick of 10 must-visit send hand record shops on the internet.