Published on
September 27, 2016
Category
News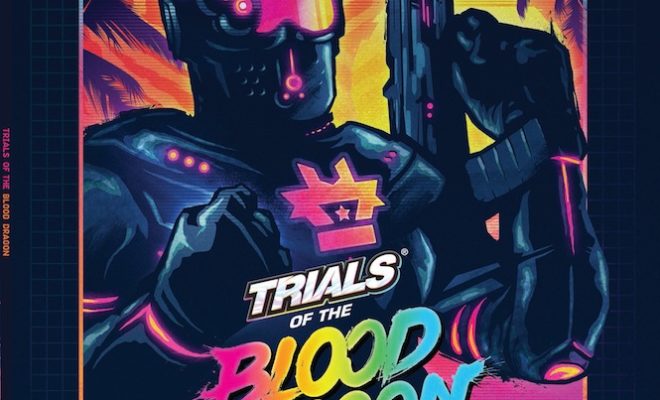 Power Glove's '80s-inspired synth score gets a vinyl pressing.
The soundtrack to retro-futurist adventure game Trials Of The Blood Dragon is to be given a shocking neon pink vinyl release this winter.
A collaborative enterprise between Ubisoft and Invada Records, who have already given us vinyl releases of epochal soundtracks to Drive, Stranger Things, Narcos and Captain Fantastic, Trials Of The Blood Dragon has been scored by Australian electro-synth duo Power Glove.
The follow up to their 2013 soundtrack Far Cry 3: Blood Dragon, it's a piece of classic '80s-inspired nostalgia, ripped with vast arpeggios, power synths and the odd patch of proto-house.
Released on neon pink vinyl, the Trials Of The Blood Dragon soundtrack is due on 2nd December.
Listen to the whole thing above and check out the artwork for the Invada CD and vinyl releases in more detail below.