Published on
July 31, 2013
Category
News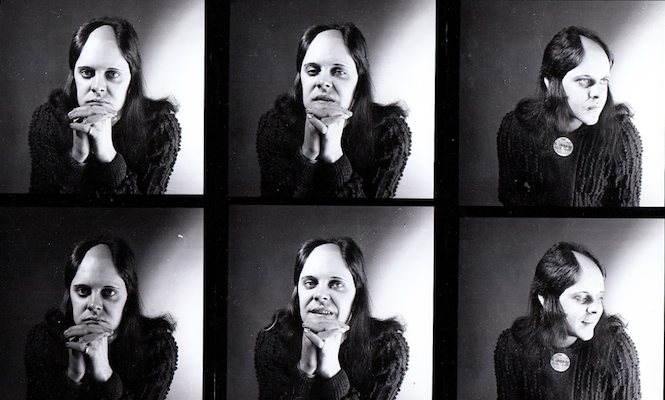 Limited edition celebrates the life of the pioneering artist, musicians and body evolutionist.
Born Neil Megson, reborn as artist Genesis P-Orridge and reborn once again as a gender-erasing pandrogyne, the life and work of Genesis Breyer P-Orridge has been defined by transgression and experimentation. Fronting the cult anti-rock outfit Throbbing Gristle, whose abrasive sound helped form the emerging genre of Industrial music in the late 70's, P-Orridge went on to explore the roots of h/er sexuality within the 80's Modern Primitives subculture and the Psychic TV collective, translating a fascination with fetishism and ritual into a powerful statement on the nature of body politics.
Manifested as pandrogeny – or the "third gender" – P-Orridge's life and work have always been inextricably entwined. A body of work in the most literal sense, photos and artworks from the last forty years of P-Orridges output have now been collected in a high-end monograph that confronts h/er controversial and powerful images head on.
Drawing on an archive of over 350 of P-Orridge's own photos, the deluxe PTV-inspired box, includes a poster of "intimate" Polaroids of Genesis and h/er life-partner Lady Jaye, a 96-page art catalogue and 3 original 7" singles specially recorded by Genesis and friends for this project. Visit www.firstthirdbooks.com for more details.
The release has been limited to 1323 numbered books, including 333 deluxe versions only available through the First Third Books website.