Published on
December 2, 2022
Category
News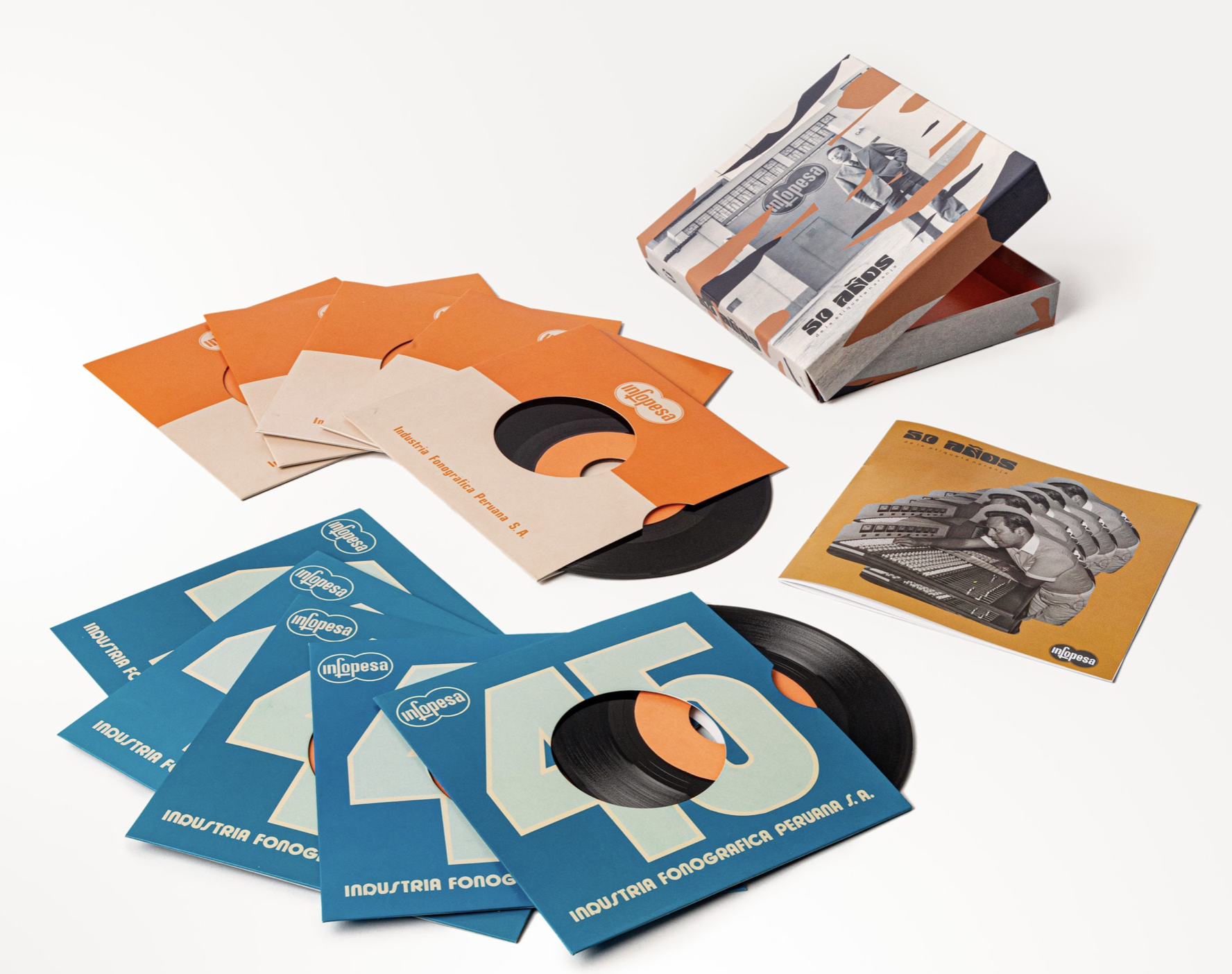 Infopesa: 50 Años De La Etiqueta Naranja marks 50 years of the label.
Infopesa, the Peruvian music label founded by producer Alberto Maraví, is celebrating 50 years with a limited 7″ vinyl boxset this December.
The label, which showcases "Peruvian Cumbia" worldwide, has selected 20 tracks from artists such as Los Mirlos, Juaneco Y Su Comb and Cuarteto Continental. The boxset also includes a previously unreleased posthumous recording from Maraví.
The boxset includes cover art by Peruvian collagist Yerko Zlatar, and has been remastered by Aldo Montalvo with direction from Juan Ricardo Maraví.
Only 300 copies of the collection have been pressed. You can pre-order it now ahead of the December 9 release date.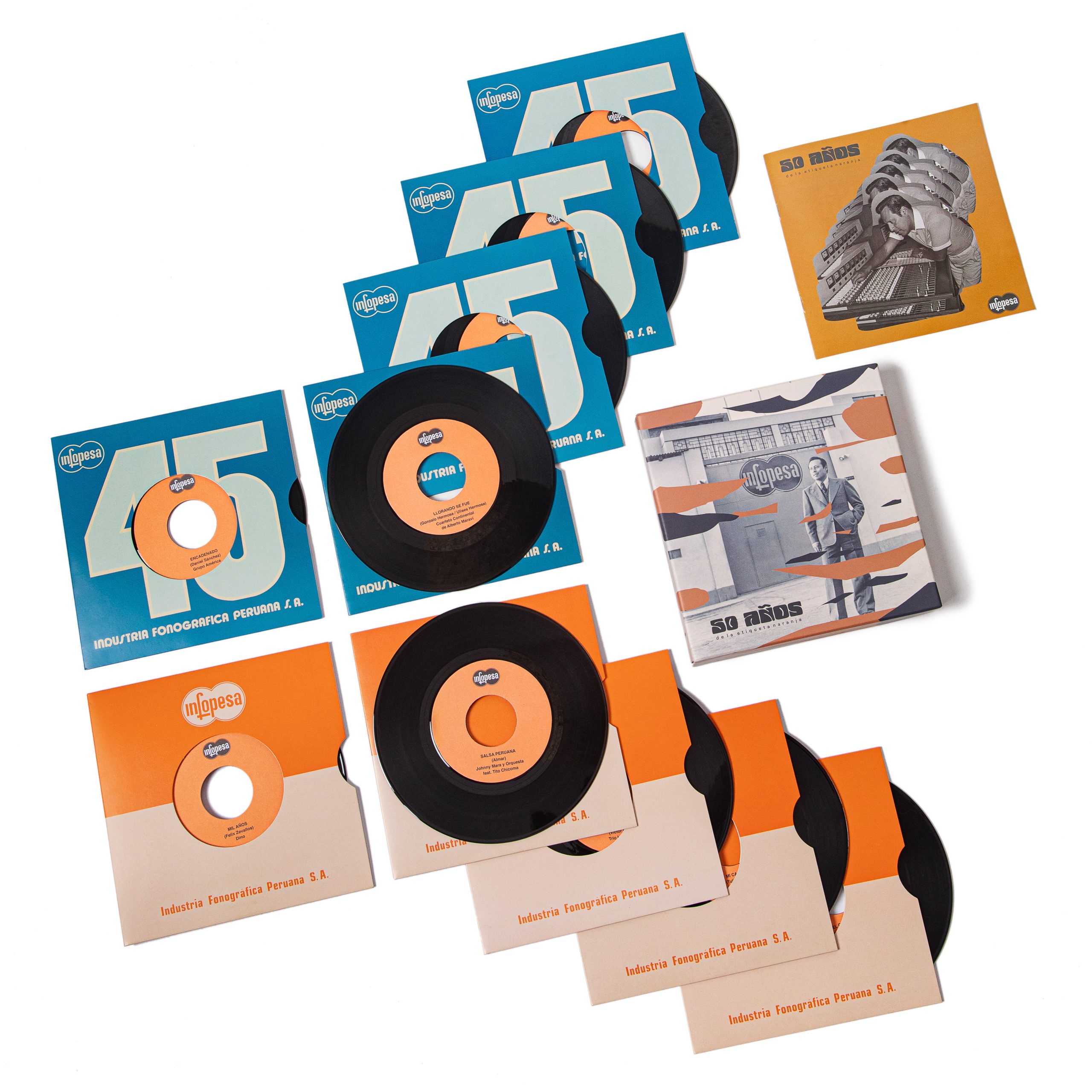 Tracklist:
1.     Los Mirlos – La Danza de Los Mirlos "Cumbia de Los Pajaritos"
2.     Juaneco y Su Combo –  Mujer Hilandera
3.     Cuarteto Continental de Alberto Maraví – Llorando Se Fue "Lambada"
4.     El Combo Palacio & Los Virtuosos de La Salsa –  Colegiala
5.     Los Orientales de Paramonga – Lobos Al Escape
6.     Los Pakines – Campo de Fresas
7.     Los Pasteles Verdes –  Hipocresía
8.     La V Rebelión – Lágrimas del Alma
9.     Grupo 5 feat. Wilfredo Mendoza – Tú Me Amas Yo Te Amo
10.  Grupo América – Encadenado
11.  Johnny Mara y Orquesta feat. Tito Chicoma – Salsa Peruana
12.  Charlie Palomares – Tarántula
13.  Armonía 10 – El Cervecero
14.  Agua Marina – La Última Carta
15.  Sonido 2000 – Mi Cariñito
16.  Los invasores de Progreso – Cumbia Inca
17.  Trio Huaricapcha – La Roncona
18.  Los Beltons – Ollantay
19.  Dino – Mil Años
20.  Alberto Maraví – Luna de Tartagal