Published on
October 9, 2014
Category
News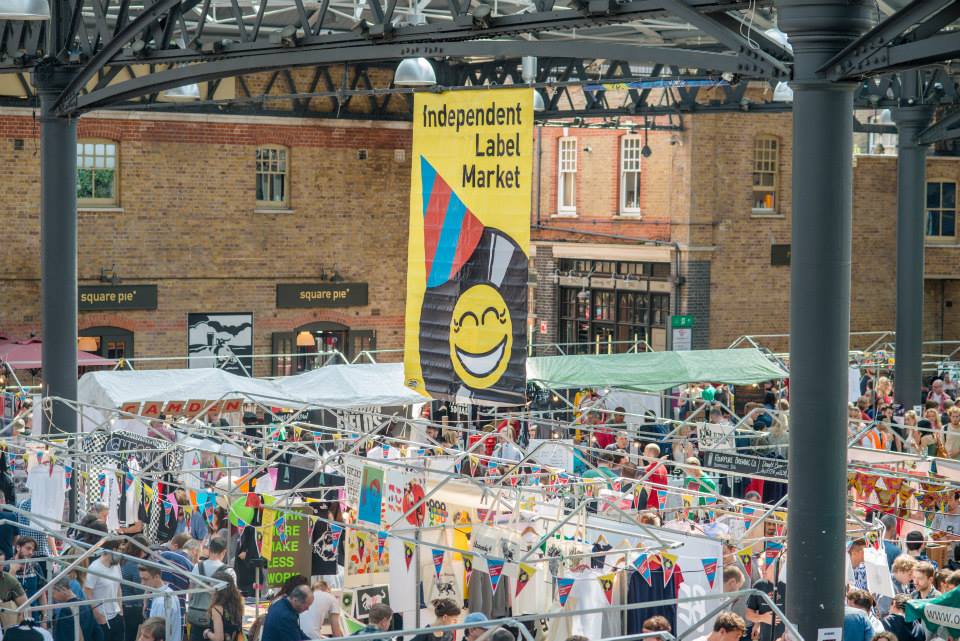 This saturday it's Edinburgh's turn to host Independent Label Market (ILM) for a day of festive trading with labels and record stores.
It was only a few weeks ago that ILM made its Berlin debut and three participating labels (!K7, Monkeytown and Klasse) gave us their essential Berlin selection, but ILM is already heading for vinyl market virgins in Edinburgh. With music hub Glasgow under its belt in 2013, ILM is continuing to show support for the Scottish vinyl market. In partnership with Dusty Moose and supported by AIM (Assocation of Independent Music), ILM: Edinburgh will feature over 20 independent labels and record stores.
The event will house some of Scotland's greatest independents such as Firecracker Recordings, Fortified Audio, Gerry Loves Records, LuckyMe, Olive Grove and Song By Toad, alongside some London labels, including Because and Fire and Phantasy. As ever, label heads will be manning stalls – selling exclusive new releases as well as rare and sought after catalogue items.
Have a listen to this ILM: Edinburgh playlist to preview some of the releases on offer.

The market will also feature some of Scotland's best breweries representing the thriving artisan beer scene at 'OCH!TOBERFEST'. Combined with free admission and DJ sets from Because Music, Fire Records, Number4Dor and Bit-Phlanax, there really is no excuse for vinyl heads in Edinburgh to miss this one.
The Independent Label Market: Edinburgh is open from 12pm at The Pleasance Courtyard, Saturday 11 October.
Stay up to date with developments on the Facebook event page, and have a look below at the list of labels and stores announced thus far:
Because
Bit Phalanx
Cool Your Jets
Critical Heights
Dead Beet
Fire
Firecracker
Fortified Audio
Fuzzkill
Gerry Loves Records
Glint Records
GoldFlakeTapes
Groove Line
Hero Records
Hobbes Music
Isularis Records (Shop)
Loud & Clear
LuckyMe
Mini 50
Number4Door
Olive Grove
Phantasy
Soft Power Records
Song By Toad
+ more to be announced.