Published on
November 21, 2019
Category
News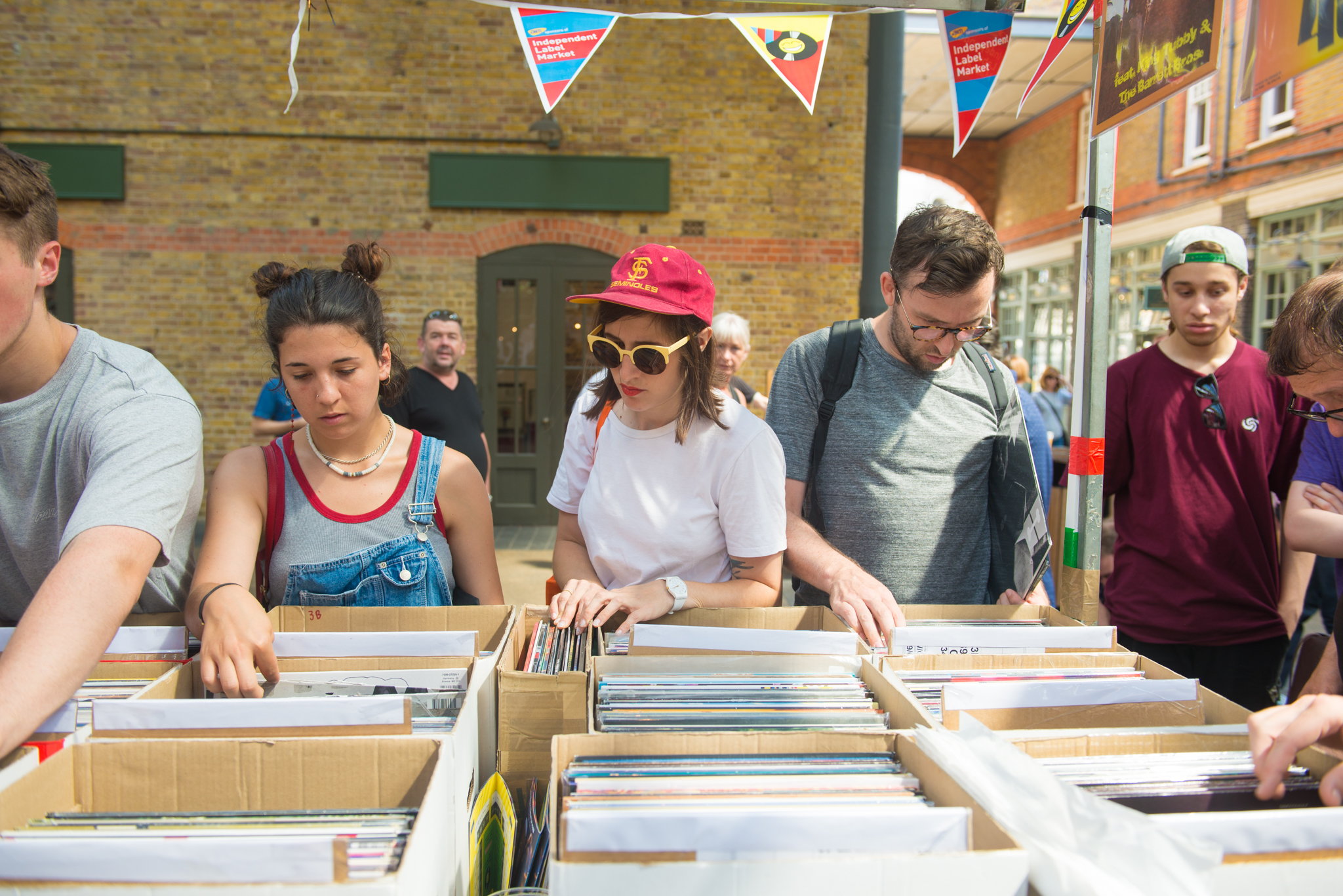 With 72 imprints hawking their wares.
Independent Label Market is returning to London's Coal Drops Yard in King's Cross for a Christmas instalment on the 30th of November.
Originally launched in London in 2011, the record fair has since grown to encompass events across the world, including Europe, the US and Canada.
72 labels will be selling records at the London event, including Brownswood Recordings, !K7, Athens Of The North, and Erased Tapes.
A charity auction for War Child's Winter Appeal will also take place, featuring a rare Thom Yorke Anima 12″, a The Pop Group signed Y gold vinyl box set, while Partisan Records will be selling test pressing of IDLES' first album Brutalism.
Free afterparties will also take place at Spritland and The Standard with sets from Brownswood Soundsystem followed by BBE, and Be With Records respectively.
Independent Label Market will be held on the 30th of November, 11am-6:30pm, at London's Coal Drops Yard – Stable St, Kings Cross, London, N1C 4DQ.
Head here for more info and check out the complete list of vendors below.
!K7
Ace
Africa Express
ANMA
Athens Of The North
Band Of Wolves
BBE
Batov
Be With
Because
Bella Union
Brownswood
Bureau B
Cherry Red
Cordial
Dead Oceans
Deep Art Sounds
Dirty Hit
Dynamite Cuts
Earth
Edition
Erased Tapes
Far Out
Fine Grains
Fire
First Word
Gare Du Nord
Heavenly
Hospital
Influenza
Injazero
Invisible Hands
Jagjaguwar
Japan Blues
Jazzman
Kalita
Late Night Tales
Lo Recordings
Lockjaw
London Recordings
LTR
Lucky Number
Marathon Artists
Memphis Industries
Moshi Moshi
Music Declares Emergency
Mukatsuku
Mute
Nice Up!
Night Time Stories
One Little Indian
Original Peter Record Hunting Bags
Partisan
Quiet Arch
Scratchy
Secret Records
Secretly Canadian
Slowfoot
Smho Wal
Sonic Cathedral
Strut
Stones Throw
Tapete
Transgressive
Trestle
Trunk
Untitled
Upset The Rhythm
Vinyl London
WIAIWYA
Wilson Records
WONDERFULSOUND