Published on
May 11, 2021
Category
News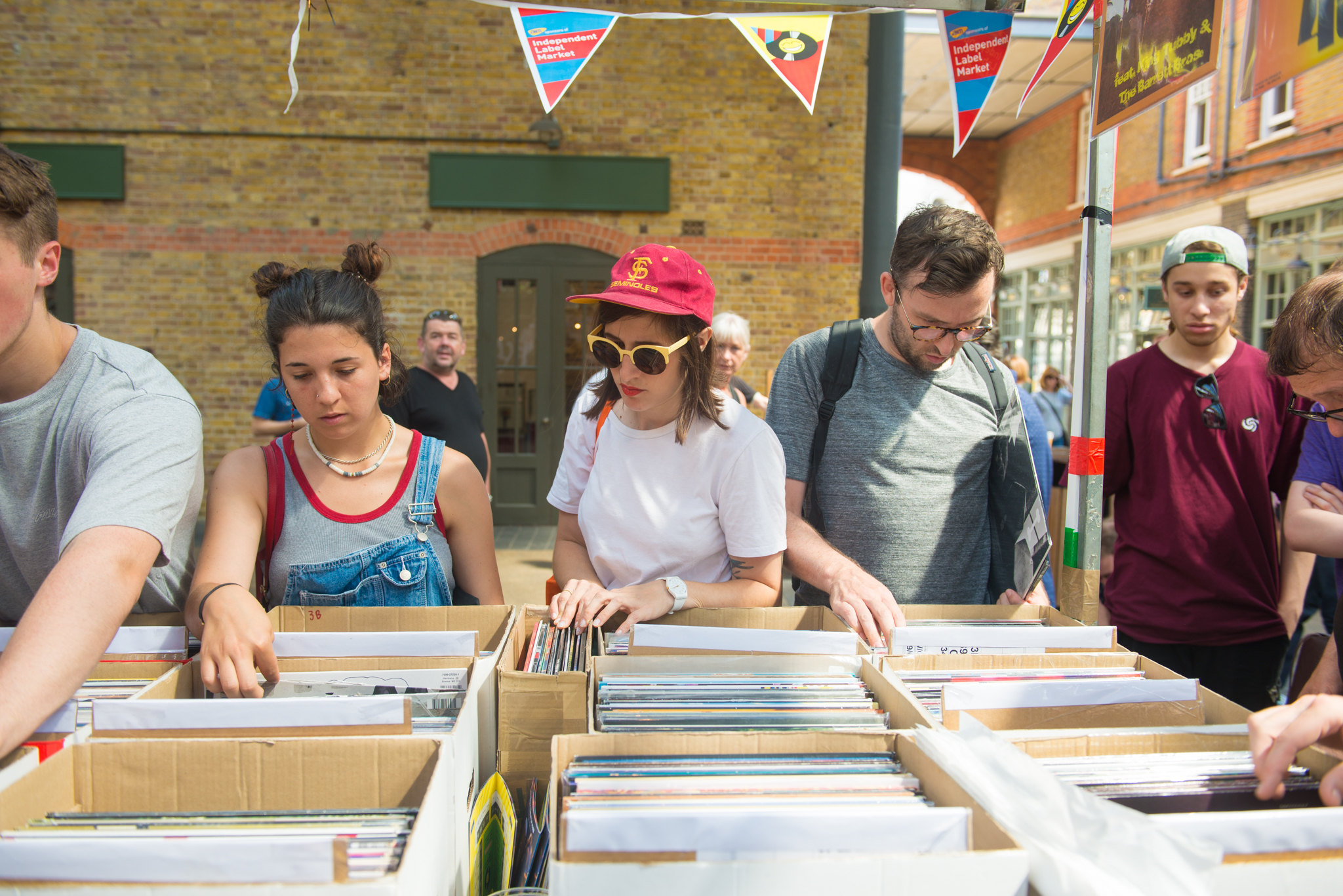 Celebrating music and vinyl culture with a record fair, DJ sets, and an afterparty
Independent Label Market is returning to London's Coal Drops Yard in King's Cross, this July.
Originally launched in the city in 2011, the record fair has since grown to encompass events across the world, including Europe, the US, and Canada.
While 2020 saw Independent Label Market go online as a result of the Coronavirus pandemic, the 2021 instalment is set to return in person, with COVID-19 restrictions currently slated to end in the UK on the 21st June.
68 labels will be selling records, including Brownswood, Far Out, Jazzman, SA Recordings, Slowdance, Hyperdub, and Erased Tapes.
DJ sets from artists and labels will happen throughout the day, followed by an afterparty held at Spritiland.
Independent Label Market will be held on the 10th of July 2021, 11.00am-6.300pm, at London's Coal Drops Yard – Stable St, Kings Cross, London, N1C 4DQ.
Head here for more info, and check out the first list of vendors below.
4AD
ACC Art Books
Apron
Basin Rock
Bella Union
BBE
Big Scary Monsters
Black Beacon Sound
Blitzcat
Born Yesterday
Brownswood
Bureau B
Burning Witches
Carpark
Caught by the River
Cherry Red
Clue
Daptone
Delusions of Grandeur
Deptford Northern Soul Club
Drag City, Inc.
Dynamite Cuts
Earth
East London Printmakers
Erased Tapes
Factory Benelux
Far Out
Fierce Panda
Fire
Freerange
Full Time Hobby
Gare du Nord
Heavenly
Hyperdub
House Anxiety
Jazzman
Late Night Tales
Les Disques Du Crépuscule
LEX
Matador
Melodic
Memphis Industries
Music Declares Emergency
Moshi Moshi
Mr Bongo
Mukatsuku
Night Bloom
One Little Independent
Partisan
Rivertones
Rough Trade
SA Recordings
Scratchy
Slowdance
Slowfoot
Sonic Cathedral
Speedy Wunderground
Spiritland
Sunday Best
Tapete
Tiergarten
The Leaf Label
untitled (recs)
Upset The Rhythm
Vintage League Music
Wah Wah 45s
AD 93
WOLF