Published on
March 29, 2016
Category
News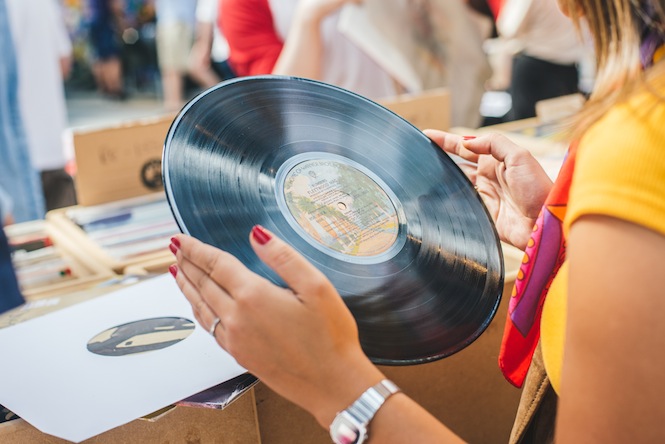 Who wouldn't want a red vinyl record coloured with Phil Collins' blood?
Seasonal record fair Independent Label Market will roll into London once more on 2nd April with a shed load of rarities, signed copies and test pressings on offer.
Of the bits to keep your eye out for, Sunday Best have the pick with super rare copies of David Lynch's debut Crazy Clown Time and a limited edition picture disc 7″ of Xylaroo's first single 'Sunshine'.
Reggae fans should head to New Anaolg to get signed 40th anniversary prints of Lee "Scratch" Perry's Super Ape, while Alex Nut's Eglo Records will also have an exclusive t-shirt on offer.
Joining the market's flagship labels Warp, City Slang, Acid Jazz, Brownswood and Erased Tapes for the Spring edition, Black Acre, Mukatsuku and Whities will all have exclusive stock and advance copies, with Far Out Monster Disco Orchestra offering up their new Dego, Andres and Ben Hauke-remixed 12″ 'Where do we go from here?' ahead of general sale.
And finally, not for the squeamish, Sonic Cathedral are promising an exclusive red vinyl repress of Spectres' album Dying, coloured with the blood of Phil Collins and Dave Grohl on their stall.
Head down to Old Spitalfields Market in Shoreditch on Saturday 2nd April from 11am for the fun, where you'll also find the London Brewers' Market in full force, and click here for more info.