Published on
October 23, 2014
Category
News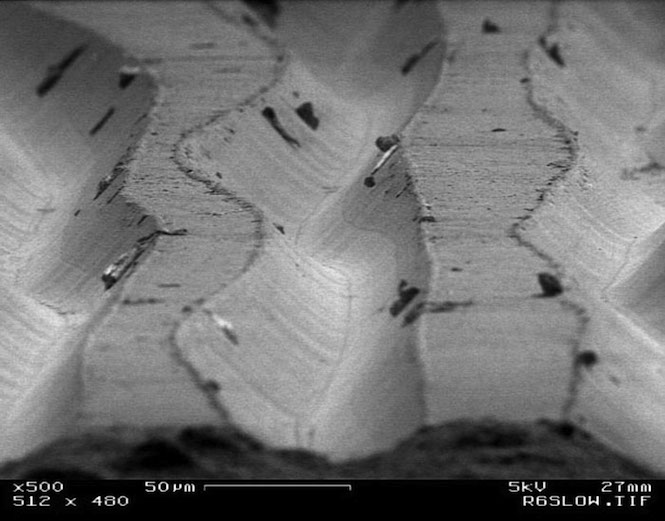 A stunning (and scary?) close-up of vinyl record grooves. 
Tactile and textured, vinyl is all about psychical character. So we were delighted to find these striking photos of vinyl under a scanning electron microscope (SEM). Although less delighted – and actually quite horrified – to see how much dirt and dust was lurking in between the grooves.
Not any old microscope, an SEM produces images of a sample with stunning clarity and depth of field by scanning it with a focused beam of electrons. Chris Supranowitz (Institute Of Optics) had the winning idea of using an SEM to create the intricate topography of vinyl below.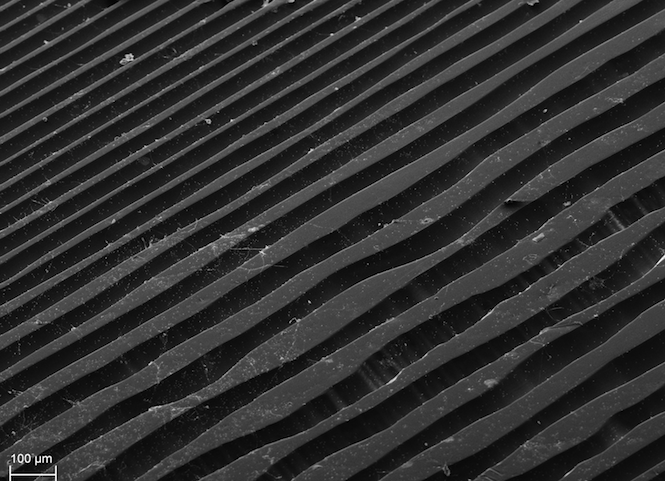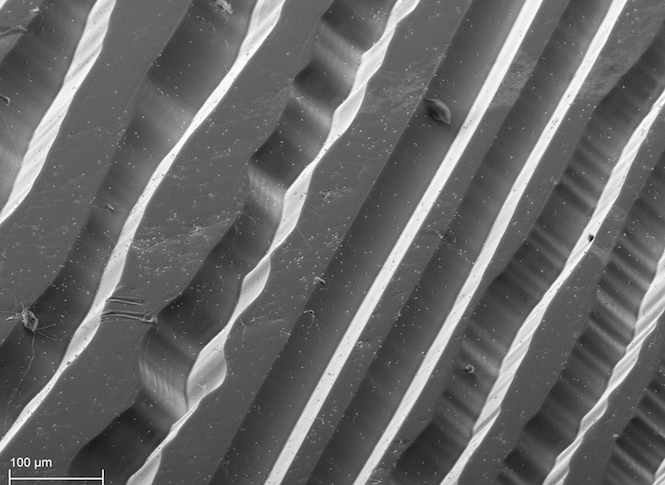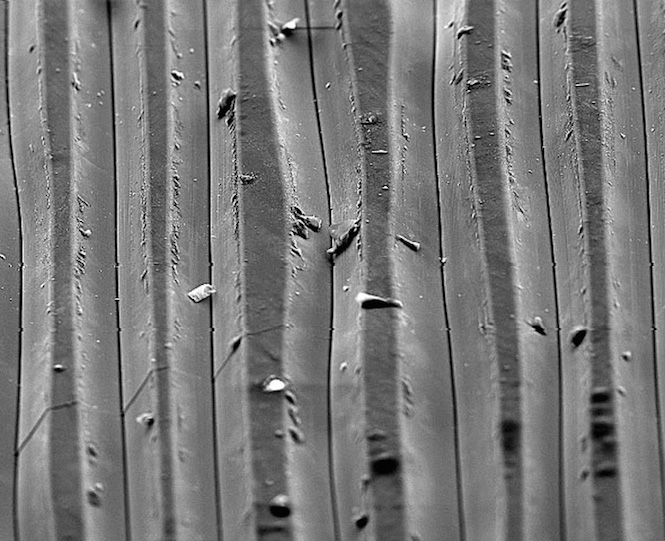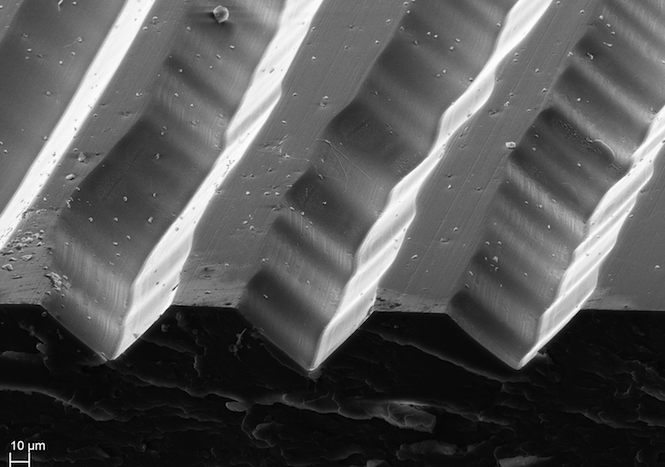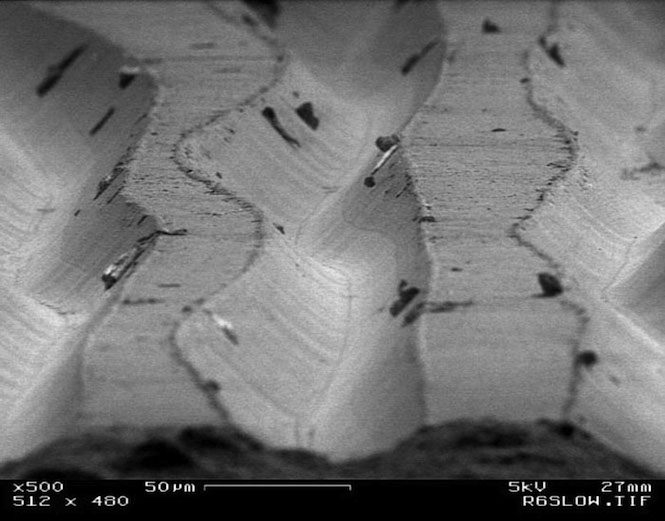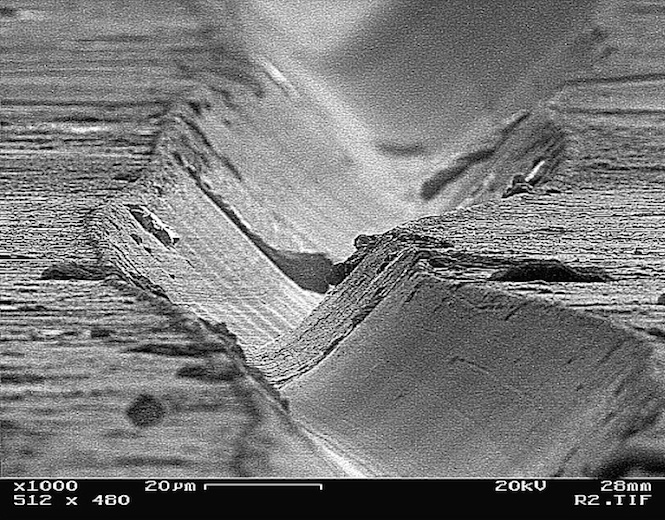 Images courtesy of University of Rochester: URnano