Published on
March 8, 2016
Category
News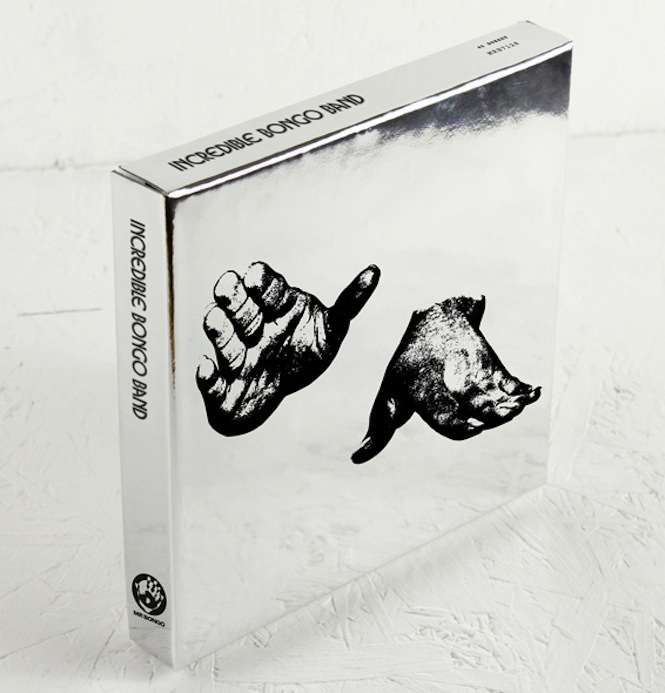 The break masters reissued by Mr Bongo for Record Store day.
Michael Viner's Incredible Bongo Band are to get the full reissue treatment this Record Store Day, as Mr Bongo release a collection of five 7″ singles in a stunning mirrored box set.
The box set features some of the band's most iconic covers, including 'Apache', the drum break from which Grandmaster Flash and Kool Herc developed the art of DJing at Bronx block parties in the '70s, and a track which has since left an indelible mark on hip hop, sampled by everyone from Sugarhill Gang and Run DMC to Massive Attack and Missy Elliot.
Released as a limited edition, the box set follows the label's release of Incredible Bongo Band's Bongo Rock in 2014, which exhibited similarly shimmering mirrored artwork.
Tracklist:
1a. Duelling Bongos
1b. Let There Be Drums
2a. Bongo Rock
2b. Last Bongo In Belgium
3a. Apache
3b. The Riot
4a. Bongolia
4b. Kiburi
5a. In-a-gadda-da-vida (part 1)
5b. Wipeout
Read next: Mr Bongo explain how to reissue a record in 8 steps