Published on
February 26, 2019
Category
News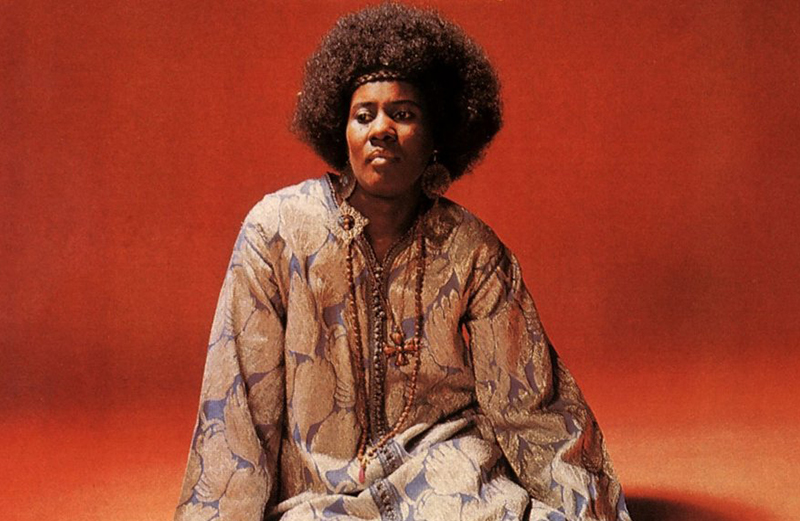 With albums by artists including John and Alice Coltrane, Dizzy Gillespie, Ella Fitzgerald, Billie Holiday and Charles Mingus.
Verve and Impulse! Records have launched a new reissue series called Vital Vinyl, in collaboration with UMe.
Read more: A visual history of Impulse! Records in 30 classic sleeves
A total of 40 LPs will be reissued in the series, with 25 available now, followed by the final 15 releases out on 3rd May and 7th June.
Artists featured in the series include John and Alice Coltrane, Billie Holiday, Ella Fitzgerald, Stan Getz, Dizzy Gillespie and Charlie Parker.
Head here for more info, listen to Stan Getz' 'Desafinado' and check out albums on offer below.
Out Now
Billie Holiday – Songs For Distingué Lovers
Billie Holiday – Body And Soul
Coleman Hawkins & Ben Webster – Coleman Hawkins Encounters Ben Webster
Ella Fitzgerald – Mack The Knife: Ella In Berlin
Jimmy Smith – The Cat
Stan Getz & Bill Evans – Stan Getz & Bill Evans
Stan Getz & Charlie Byrd – Jazz Samba
Antonio Carlos Jobim – The Composer Of Desafinado Plays
Wes Montgomery – California Dreaming
Alice Coltrane – Journey In Satchidananda
Bill Evans – Conversations With Myself
Charlie Haden – Liberation Music Orchestra
Charlie Parker – Charlie Parker With Strings
Count Basie – April In Paris
Duke Ellington & John Coltrane – Duke Ellington & John Coltrane
Ella Fitzgerald & Louis Armstrong – Ella & Louis
Keith Jarrett – Treasure Island
John Coltrane Quartet – Ballads
John Coltrane – Coltrane
John Coltrane and Johnny Hartman – John Coltrane and Johnny Hartman
John Coltrane Quartet – Crescent
John Coltrane – "Live" At The Village Vanguard
John Coltrane – A Love Supreme
Oscar Peterson Trio – Night Train
Stan Getz & Joao Gilberto – Getz/Gilbert
Available 3rd May
Oscar Peterson – We Get Requests
Lester Young & Oscar Peterson – The President Plays With The Oscar Peterson :Trio
Benny Carter – Further Definitions
Gil Evans Orchestra – Out Of The Cool
Dizzy Gillespie – Swing Low, Sweet Cadillac
Roy Haynes – Out Of The Afternoon
Oliver Nelson – The Blues and the Abstract Truth
Available 7th June
Sonny Rollins – On Impulse!
Archie Shepp – Fire Music
McCoy Tyner – Inception
Ella Fitzgerald – Sings The Cole Porter Songbook
Gerry Mulligan/Ben Webster – Gerry Mulligan Meets Ben Webster
Charles Mingus – The Black Saint And The Sinner Lady
Charles Mingus – Mingus Mingus Mingus Mingus Mingus
Charlie Parker/Dizzy Gillespie – Bird And Diz