Published on
January 29, 2015
Category
News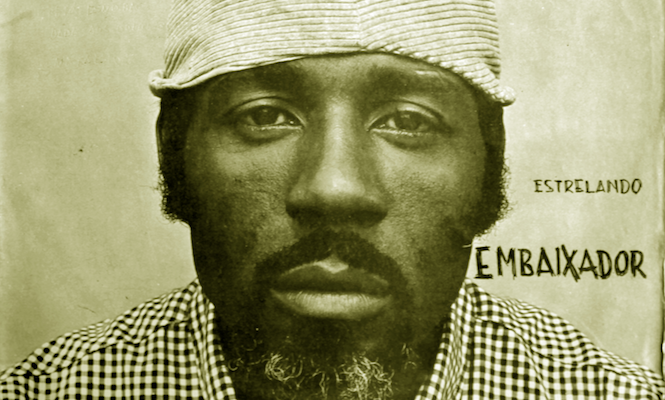 One of the most sought-after records to come out of Brazil is finally getting an official reissue.
Every now and again you get a reissue that really does live up to the press release. Only thing is, Tribo Massáhi's Estrelando Embaixador doesn't have one. And it never did. In fact, so little is known about this record it's not even clear who the artist is.
A staple of collector blogs and record dealer folklore, snatches of this 1972 release point to a lead songwriter known as Embaixador (Ambassador) who shelved a bit-part acting career as a gangster in a Brazilian James Bond-style musical to record a tripped-out afro-psych suite with an ensemble known as Tribo Massáhi. As one particularly locquacious blogger has put it:
Estrelando Embaixador is candomblé-inspired psychedelic party music, taking the Afro-Brazlian sound into some wild territory. It's a heady mix of tropicalismo, chimed guitar, conversational chatter, studio fuckery, and heavy percussion with a female chorus. The songs blend together so that each side of the record runs as a continual piece.
With one original copy sold for close to £2000 on the second hand market place in the last few years, Estrelando Embaixador was actually reissued in 2013 as a green, numbered edition of which only 75 were pressed, but even these now demand close to £100 online.
With all this in mind, Rush Hour are helping distribute the official reissue from Sao Paolo label Goma Gringa, containing a booklet that finally reveals the history of the band and the record alongside unpublished photos and interviews with the musicians. Click here to order a copy.