Published on
July 16, 2013
Category
News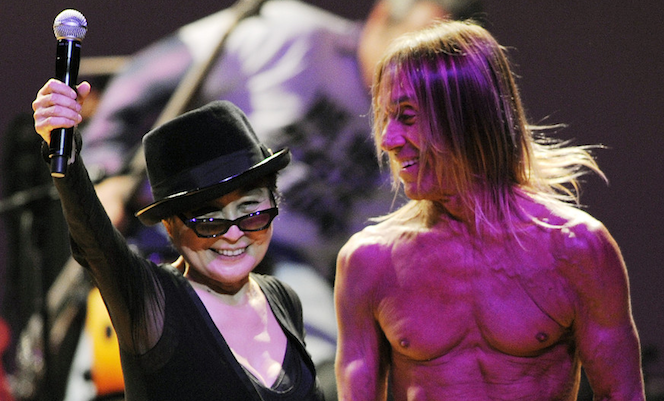 Paws 4 You Rescue in Miami set to benefit from one of the year's odder collaborations.
Following his headline performance at Yoko Ono's Meltdown Festival earlier this year, Iggy Pop has joined forces with Yoko once more on a limited edition 10″ to raise money for a Floridian pet charity.
As confusing as that may seem, the two artists, whose names have inspired more pet names than most (haven't we all owned a dog called Iggy?), have performed together in the past, with the release featuring a version of 'Waiting For The 'D' Train' by Iggy Pop and Yoko Ono Plastic Ono Band recorded live in Los Angeles.
Completed by a studio recording of Iggy Pop covering Yoko's 'I'm Going Away Smiling' taken from his 2012 chanson-punk LP Aprés, the 10″ release features an etching by Yoko Ono on the flip and is limited to just 1,000 copies. Set for release on Chimera on 19th August, all proceeds have been allotted to Miami's Paws 4 You Rescue pet charity. Meow.
Check out recordstore.co.uk for pre-order info.