Published on
July 22, 2013
Category
News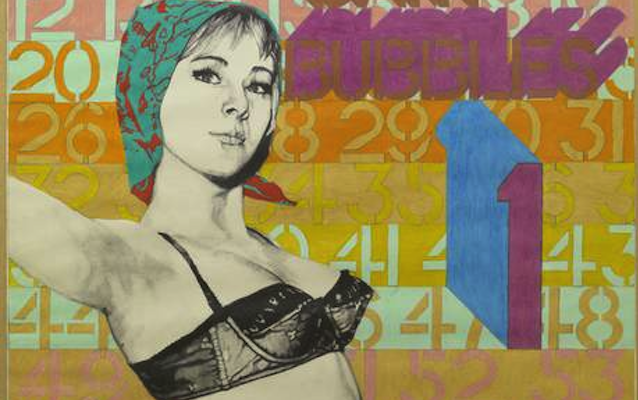 Over thirty works from the late musician's art school days in the 1960's to be displayed in London.
Described by his daughter Jemima as a "serious art student, with a strong work ethic… albeit an insecure one uncertain of what medium to pursue", Ian Dury spent three years studying painting at the Royal College of Art between 1963 and 1966. Developing a pop art style that saw him be displayed in the ICA's Fantasy & Figuration show, Dury turned away from visual art to form Kilburn & The High Roads in 1971 on his way to becoming a pivotal figure in the UK punk and new wave scenes.
Collected in a solo show for the first time, this selection of over thirty pieces of Dury's artwork has been curated by Jemima Dury, former manager of The Clash Kosmo Vinyl and graphic designer Jules Balme, with high-profile and somewhat unlikely financial support coming from none other than Robbie Williams, with further contributions from Demon Records, the RCA and a Kickstsarter campaign run by Jemima Dury which raised over £10,000. [via The Independent]
Ian Dury: More Than Fair- Paintings, Drawings and Artworks, 1961-1972 runs from 23 July-1 September 2013 at the Royal College of Art, Kensington Gore, London SW7 2EU. Admission Free.
Listen to the opening track of Dury's 1977 debut solo record New Boots And Panties!! below: