Published on
July 17, 2013
Category
News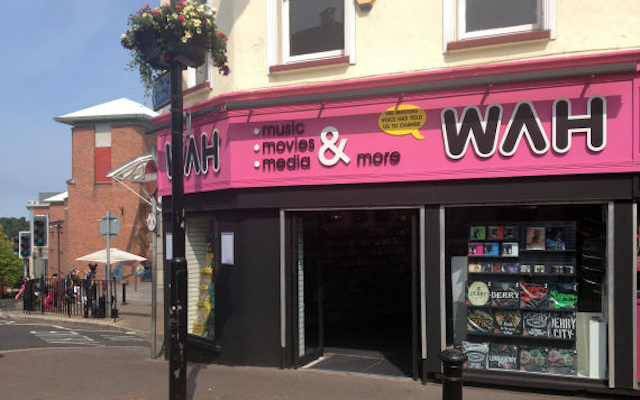 Sign of the times for indie record shops.
Much like the "Lympic Café" greasy spoon in East London that coloured in its "O" to avoid sanction from the omnipotent Olympic branding police last summer, a former HMV employee and born-again indie record store owner in Northern Ireland has skirted a trademark dispute with HMV by turning the sign above his shop upside down.
In one of the week's more amusing stories, CMU report that the former manager of HMV's closed Derry store Tony Cregan had opened an indie store called HVM in the aftermath of the major retailer's slide into administration. With HMV's future uncertain Cregan coloured the sign with the brand's trademark pink and black, only to find himself on the sharp end of a lawsuit after Hilco rescued HMV just months later.
In a classic piece of if-you-don't-like-what's-being-said-change-the-conversation, Cregan went lateral: "We thought what is the point calling the new show Local CDs, or whatever, we'll just call it HVM. HMV is gone. [But Hilco's lawyers said the] presence in the market of a business operating under the name HVM has caused and will continue to cause substantial damage to our client's reputation and goodwill. So we just turned the sign upside down, now it's called WAH".
Cregan added that sales at WAH were flourishing as a result.[via CMU]