Published on
December 23, 2016
Category
News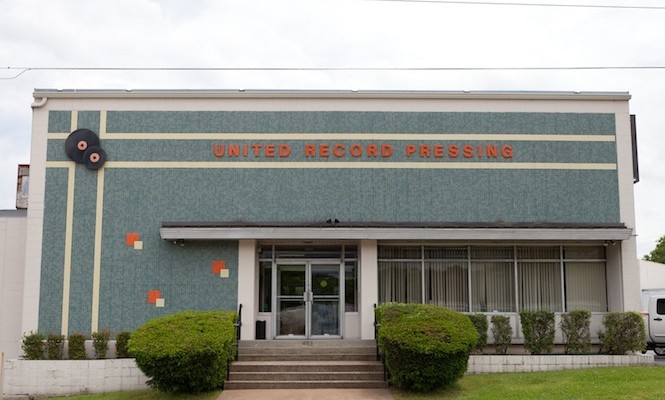 North America's largest vinyl manufacturer is relocating.
United Record Pressing, one of the most prolific vinyl manufacturers in the world producing 30,000 units a day, is set to close the historic Nashville factory where it has been operating since 1962.
As reported by Nashville Scene, the plant shared the news via a video walk-through of the iconic site on Instagram. Wrapping up operations at the Chestnut Street site, United Record Pressing plans to move its entire operation to a new 142,000-square-foot space on Allied Drive in South Nashville, which was purchased by the company two years ago.
"It's a bitter-sweet thing to leave this place," the Instagram post reads, "but we're excited for the expansion where we can continue to make vinyl records like we have been since 1949." [via Nashville Scene]