Published on
June 16, 2015
Category
News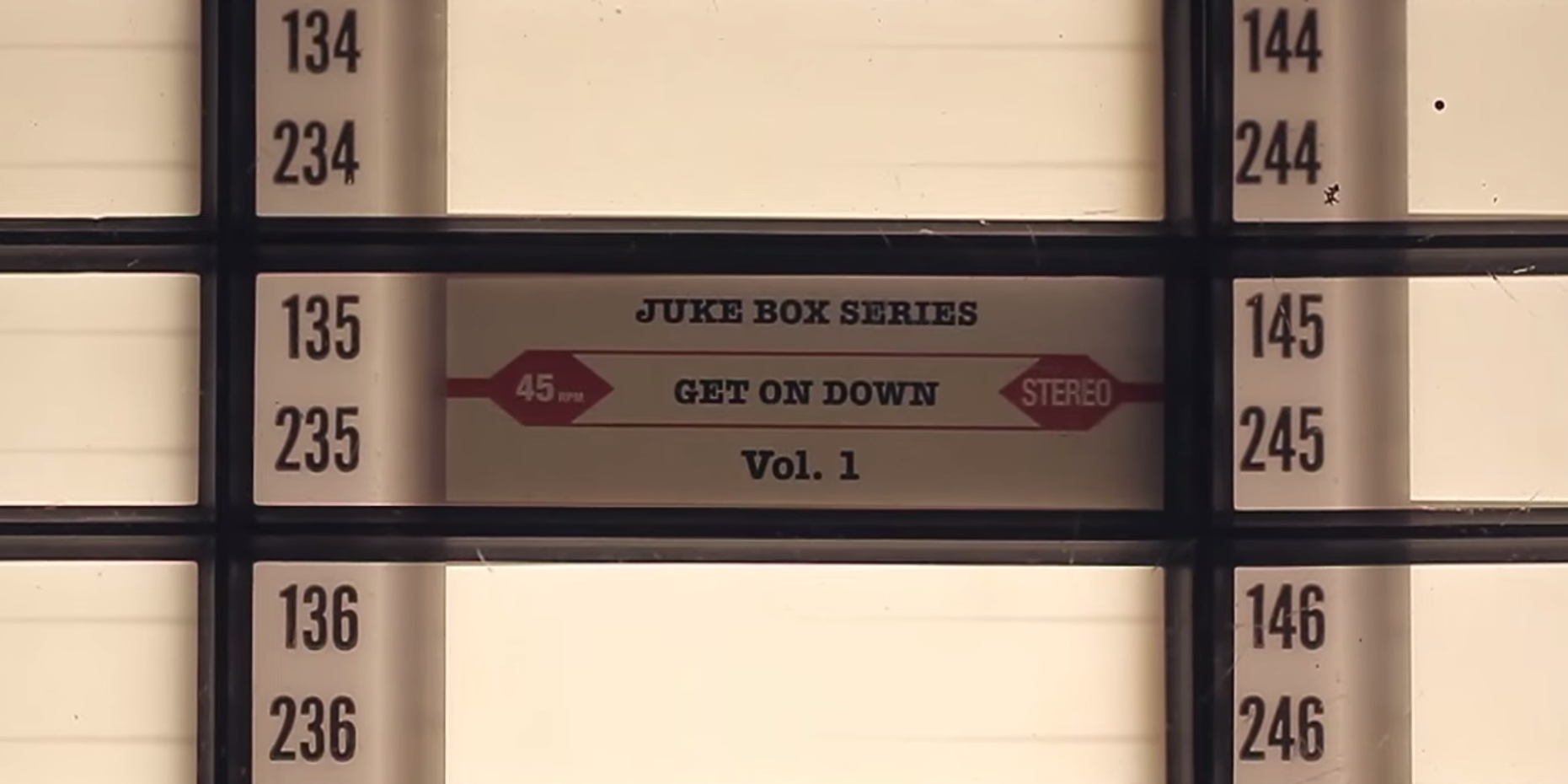 Hip-hop reissue heads Get On Down are releasing a series of jukebox 7″ singles.
Simply titled the Jukebox Series, it's a concept that Get On Down co-founder Matt Welch has been wanting to make happen for years. "Since I was a kid, I have always been intrigued by Jukeboxes," he told FACT. "But when I was finally able to get my hands on one a couple years ago and started to fill it up, I realised that most of my favourite hip-hop records aren't available on 45. So we decided to change that."
"There is also a shared aesthetic in that we felt that the choices we made were DJ favorites", he continues. "Not necessarily radio hits, but songs that true hip-hop DJs around the world connect with. And regarding the sonics on these releases, all the audio was sourced from the master tapes of the original singles."
The series launches on June 24, with the following four 45s available from the Get on Down store (none of which, we're told, have ever been available on 7″ before). There will be 10 Jukebox Series releases in total:
– Raekwon – 'Criminology' b/w 'Glaciers of Ice'
– Mobb Deep – 'Shook Ones' (Pt.1 / Pt. 2)
– M.O.P. – 'Ante Up' b/w 'Ante Up' DJ Premier Remix
– Ghostface Killah – 'Camay' b/w 'Daytona 500′
Fans who purchase the inaugural Get On Down Jukebox Binder Bundle will get all four 7″s on coloured vinyl, as well as a Get On Down Jukebox 45s binder that will house all 10 7″s. [via FACT]
Check photos of the first four releases below.
Last month UK artist Jeremy Deller launched his own 7″ jukebox project Factory Records at the Venice Biennale.