Published on
November 11, 2015
Category
News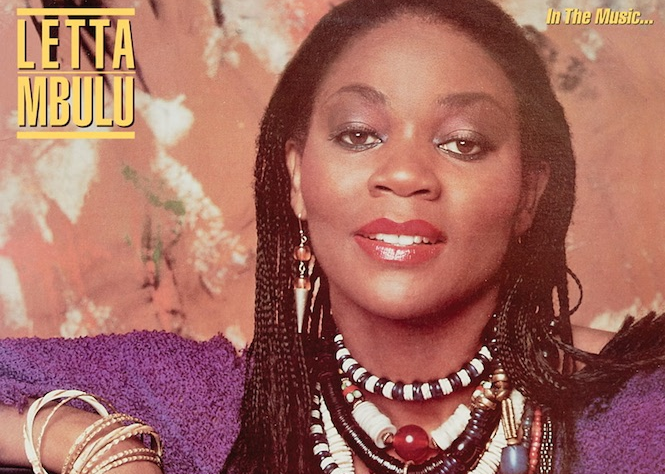 Help a DJ out and pick up an African rarity while you're at it.
Auntie Flo and Esa, recent contributors to our vinyl mix series, have launched a campaign to help a fellow Highlife DJ who has been taken ill and desperately needs help.
To raise funds they're auctioning off an original pressing of Letta Mbulu's 1983 holy-grail In The Music The Village Never Ends, which features cult track 'Nomalizo'. Owned by one of the Highlife crew members, the copy is actually a Kenyan pressing which is even harder to get hold of than the South African original. Check out the rarity in question right here.
The auction takes place this Saturday 14th November between 14.30 and 15.30 at the Chimurenga pop-up Library in the Showroom Gallery.
Read DJ Spoko's full story below, as told by Esa:
"Marvin aka DJ Spoko has recently been on a European tour, upon arriving in Glasgow for his last show with the Highlife crew, Marvin fell unwell and was admitted to the Queen Elizabeth University Hospital. Marvin underwent serious medical treatment for life threatening diseases very common in South Africa, Marvin has since recovered and will spend another week in Glasgow for extra medical attention, Marvin has since shared his medical condition with young University students and plans to deliver educational programmes regarding all over the World from here forth.

Highlife are fundraising for when Marvin will be released to ensure he travels safely back to his family in Limpopo, South Africa, that he also receives the aftercare needed at this stage and has the resources to share his experiences with those who need it most in the townships of South Africa.

Donations are welcome here by purchasing the Highlife Worlds Series releases, alls fund will go towards getting Marvin back to SA and aftercare, the rest for funding the Santuri East Africa project further."