Published on
June 25, 2015
Category
News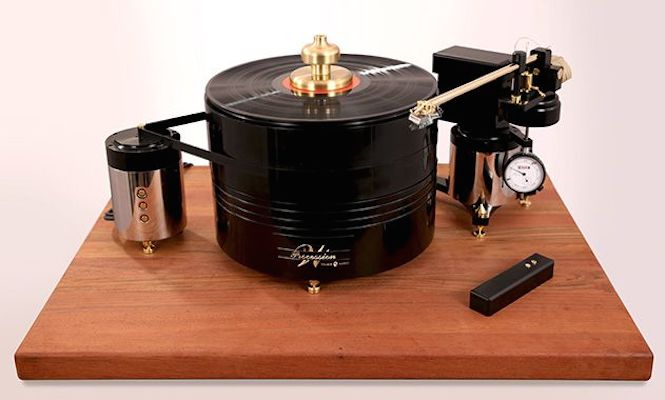 Introducing the Walker Audio Procession Turntable
Since the first version release twenty years ago, Walker Audio's Proscenium turntables have racked up awards in practically every category, gaining cult status amongst audio journalists and industry experts. With a cool price tag of $110,000, it's no surprise that the premium audio manufacturer has continually been prompted to produce a cheaper turntable and at last, this week, Walker Audio have introduced a new entry-level device.
The new model Procession is by no means budget but at $45,000, it's almost a third of the price of its predecessor. Unlike the Proscenium, the Procession is a non-airbearing player which will please many audiophiles. What's more, the new player makes the claim to be the world's first turntable with remote control VTA/stylus rake angle adjustment, so with the push of a button you can shift the VTA up or down to dial in the optimal setting. And if you're a sucker for multiple tone arms, you'll be pleased to hear this beast can accommodate up to three.
Check out photos in the gallery below, and go to Walker Audio for a complete specification.
$45,000 out of your price range? Why not check out our 8 best budget turntables.