Published on
April 14, 2016
Category
News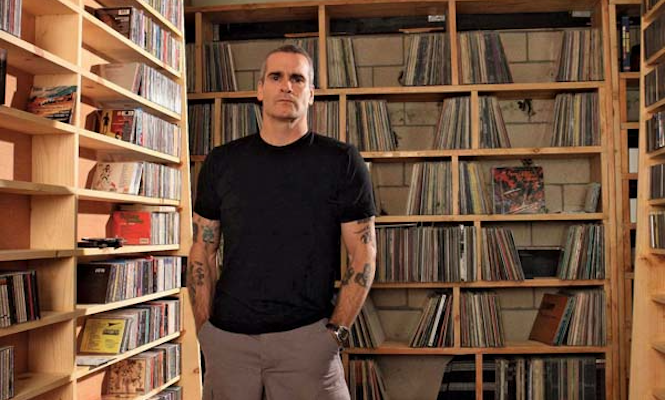 Record Store Day rules, says Rollins.
It's Record Store Day on Saturday but not everyone's celebrating. With each progressive year, the event has come under fire for betraying its original intent of supporting the indie industry.
Backlash peaked last year when small labels began speaking out against major labels flooding record plants with unnecessary reissues and pointing out some of the creative releases that RSD rejects. Responding to the accusations, Record Store Day has been at pains to stress that over 250 labels will be represented this year with four out of five releases coming from independent labels.
Now former Black Flag singer Henry Rollins has penned a defence of the annual festival in his regular column for LA Weekly.
"I have gone through the lists of releases for the USA and the U.K. and there are a lot of titles I hope to pick up," he writes. "There seems to be less major-label in-for-the-kill cloggage this year, and the independent labels are large and in charge."
See for yourself with the full list of releases, or just read our round-up of the best and worst of RSD 2016.