Published on
October 18, 2017
Category
News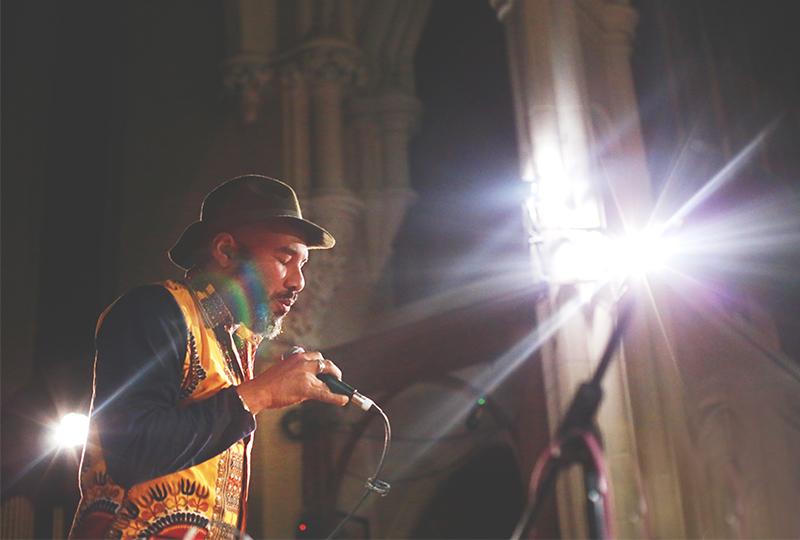 The Parisian label behind the cult Beach Diggin' and Digital Zandoli series.
In honour of their 10th birthday, French imprint Heavenly Sweetness are releasing new compilation LP We Are 10! this October.
Read more: Poet and vocalist Anthony Joseph on the music of Gil Scott-Heron
Self-described as a label dedicated to "spreading colourful music for the soul", the album's 10 tracks include new collaborations and remixes of songs previously released on the label.
Heavenly Sweetness is also hosting a party at Total Refreshment Centre this Friday 20th October featuring We Are 10! artists GUTS (full band), Anthony Joseph, and Sly Johnson, with DJs to follow.
Head here for tickets, listen to the Hugo LX remix of Edmond Krater's 'Tijon' and check out the track list below.
Tracklist
1. Cotonete – O circo
2. Blundetto & Ken Boothe – Have a Little Faith
3. Roger Raspail & Vincent Segal – An ba galba
4. Guts featuring Patrice, Féfé, DjeuhDjoah & Lieutenant Nicholson – Move in Silence
5. Edmony Krater & Live-I – Tijan Ka (2017 Version) [Lefto Remix]
6. The Mule – You Party Too Much
7. The Rongetz Foundation – Hip Hop Muse (Lefto Remix)
8. Anthony Joseph & Hanyo – Be the River
9. Florian Pellissier Quintet – F**k with the Police (feat. Roger Raspail & Nawer)
10. Edmony Krater – Tijan (Hugo LX Remix)
(Photo courtesy of Alex Zalewska)