Published on
January 7, 2016
Category
News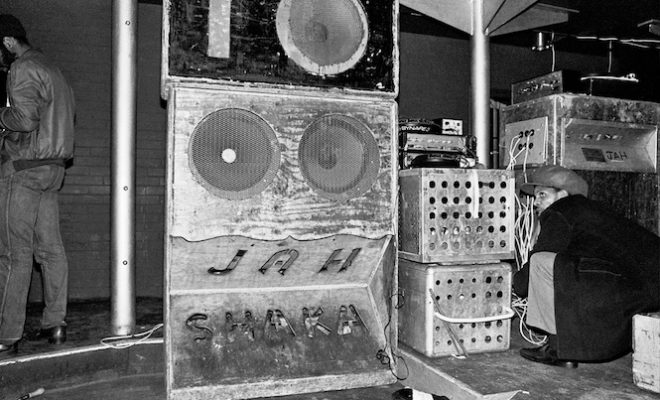 Dust off your dub 7″s.
Ever wanted to hear your records through a proper reggae sound system? Well, now is your chance. As part of the ongoing photo exhibition celebrating sound system culture in London, visitors will have to opportunity to interact with and play their own records through the mighty Heritage Hi-Fi, a custom built vintage-style sound system designed by Paul Axis, which has toured with the exhibition.
The Vinyl Sound Sessions will be hosted by dub veteran Basil Jarvis, who'll be on hand to talk about his life as a soundman and as the founder and owner of Black Patch sound system.
Get your 7″s ready and head down to The Tabernacle in Notting Hill on the dates below to give the Heritage Hi-Fi a spin. More info here.
Saturday 9th January – 2 – 4pm
Sunday 10th January – 2 – 4pm
Wednesday 13th January – 4 – 6pm
Saturday 16th January – 2 – 4pm
Sunday 17th January – 2 – 4pm