Published on
July 26, 2016
Category
News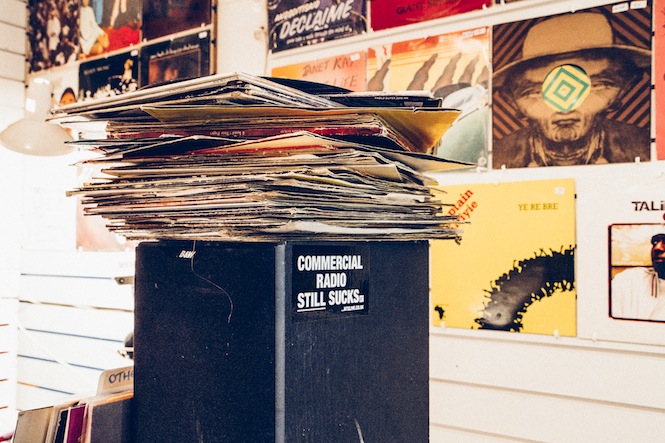 Aphex Twin, The Avalanches and all the best new reissues.
While we do our best to keep on top of all the new releases and reissues in our weekly top new records list, sometimes you just need a little more space to let the music breathe. Continuing our monthly residency at Soho Radio, you can listen to the show in full below.
This month's show begins with two killer modern jazz tracks from Cuba and India courtesy of Daymé Arocena and Sarathy Korwar, before dipping into the ambient soundscapes of Jherek Bischoff, Konx Om Pax and a very special VF release in partnership with the Berlin Biennale.
There's new reissue business from Mr Bongo, Cultures Of Soul and Soul Jazz, edits from Lumberjacks From Hell and new 12″ imprint Excursions, tributes to Brazilian legends and Stevie Wonder and a fantastic snippet of a Betty Davis session where we leave the final word to her then husband, the inimitable Miles Davis.
---
Tracklist:
Daymé Arocena – Gods of Yoruba
Sarathy Korwar – Indefinite Leave To Remain
Jherek Bischoff – Cas(s)iopeia
Jacolby Satterwhite, Patricia Satterwhite, Nick Weiss – Birds in Paradise
Konx Om Pax – Video Club
Aphex Twin – Cirklon3 [ Колхозная mix ]
The Avalanches – Going Home
Evans Pyramid – Never Going To Leave You
Michael Boothman – Waiting For Your Love
Os Orixas – Exu
Vytas Brenner – Aranguaney
Kenny Rankin – In The Name Of Love
Jorge Ben – Taj Mahal
Milton Nascimento – Tudo Que Voce Podia Ser
Emilio Santiago – No Balanco Do Trem
Jorge Ben – Xica Da Silva
Skymark – Stronger
Philou Louzolo – Africa Arising
Kate Simko & London Electronic Orchestra – Waiting Games (Fort Romeau remix)
Tatyana Kochergina – Igray, Skripka, Igray (DJ Scientist Edit)
Don Laka – I want To Be Myself
Jackson 5 – Buttercup
Stevie Wonder – All I Do
Montezumas Rache & Domenik Von Senger – Rheinfahren
Odyssey – Our Lives Are Shaped By What We Love
Alex Somers – Forest
Betty Davis – I'm Ready, Willing, And Able (take 1)