Published on
September 6, 2017
Category
News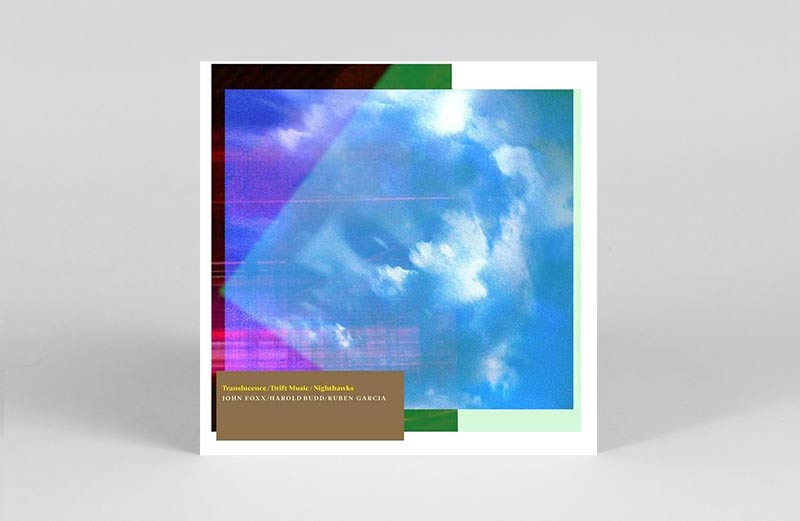 Seminal ambient collaborations.
Tranluscence, Drift Music and Nighthawks are being released on limited edition, coloured 3xLP by Demon Music for the first time.
Read more: Brian Eno changed my life: 15 artists pick their favourite Brian Eno records
Translucence / Drift Music is a 2003 double studio album from ex-Ultravox frontman John Foxx and ambient composer Harold Budd. Minimalist composer Ruben Garcia joined the duo to feature on their third album Nighthawks.
"Really I'm Harold's apprentice," said Foxx. "Along with Satie, he taught me almost everything I know about this kind of music. What you really look for – that instant when something magical and mysterious crystallises in the air."
"True minimalism is concerned with isolating something dignified and beautiful, presenting it without unnecessary additions, so you can fully appreciate it."
The triple vinyl package also features artwork by Jonathan Barnbrook, the graphic designer who created the Grammy-winning art for David Bowie's Blackstar, and Gazelle Twin's recent VF release Kingdom Come.
Head here to pre-order a copy ahead of its 9th September 2017 release, listen to 'Spoken Roses' and check out the track list below.
Tracklist:
LP 1 / Translucence
1.Subtext
2.Spoken Roses
3.Momentary Architecture
4.Adult
5. Long Light
6. A Change In The Weather
7. Here And Now
8. Almost Overlooked
9. Implicit
10. Raindust
11.Missing Person
12. You Again
LP 2 / Drift Music
1. Sunlit Silhouette
2. The Other Room
3. Some Way Through All The Cities
4. Stepping Sideways
5 A Delicate Romance
6. Linger
7. Curtains Blowing
8. Weather Patterns
9. Coming Into Focus
10. After All This Time
11. Someone Almost There
12. Resonant Frequency
13. Avenue Of Trees
14. Underwater Flowers
15. Arriving
LP 3 / Nighthawks
1. Down A Windy Street
2. Now That I've Forgotten You
3. The Invisible Man
4. Fugitive Desire
5. From Then To Now
6. When The City Stops For Snow
7. The Shadow Of Her Former Self
8. Music For Swimmers
9. Lovedust
10. Nighthawks