Published on
May 6, 2016
Category
News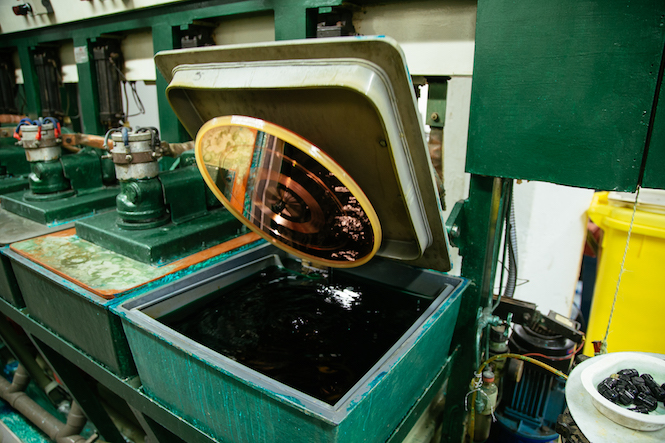 World vinyl domination.
Czech company GZ Media has announced ambitious plans to open new pressing plants in North America and Asia.
In an effort to tap the booming North American market, GZ will start by opening new plant Precision Record Pressing in Canada this August. Located close to Toronto, the new plant's production capacity is expected to hit three million units by next year and five to six million in three years.
"At the moment, we export an absolute majority of what we produce, and about a third of it ends up in Northern America," GZ Media's Michal Sterba told The Associated Press. "It is a logical step for us to open a new factory in North America because we have quite a strong customer base there."
GZ is also acquiring a majority stake in an existing US factory with a capacity of 3 million records. No further details have been revealed yet.
"Our main goal is to become No. 1 or 2 on the U.S. market in a couple of years," Sterba continued.
Currently GZ operates one pressing plant in a small town south west of the Czech capital. The factory is running 24-7-365 to keep up with surging demand. The company's output is estimated at 25 million units this year, making it one of the biggest, if not the biggest vinyl factories in the world.
In related news, new pressing plants are also opening in Australia and Brazil.
Ever wondered how a vinyl record is actually made? Read our step-by-step infographic on the entire manufacturing process.