Published on
July 2, 2014
Category
News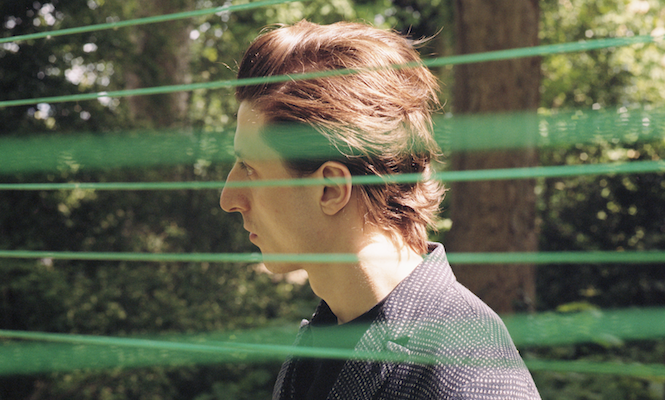 Forward-thinking solo act teases latest piano experiment.
After turning heads with his Bronze project, a new format that allowed tracks on his debut album Tender Metal to mutate with every playback, UK musician and former Golden Silvers frontman Gwilym Gold returns this month with a fresh single.
Backed with a remix from Beam, the moody piano-led track will be the first release on Hymn, an imprint set up by visual artist Eddie Peake in collaboration with The Vinyl Factory. The single came about after the pair collaborated on an exhibition at London's White Cube gallery, with Gold spending six weeks at the piano improvising music to accompany Peake's work with five dancers.
The artist, who previously appeared in the video for Kendrick Lamar's 'Sing About Me' (he's the guy with the spray cans), has also provided the artwork for 'Muscle' and its forthcoming video, which you can glimpse below.
The single is out in digital, vinyl and limited edition vinyl formats via Hymn on July 14 – pre-order it now through The Vinyl Factory, and catch Gold at a one-off show at London's Ace Hotel on July 17.
Shot by: Anoushka Seigler, Kamil Dymek and Pawel Ptak
Dance Artist: Fernanda Munoz-Newsome
Photo by Can Evgin.