Published on
September 30, 2016
Category
News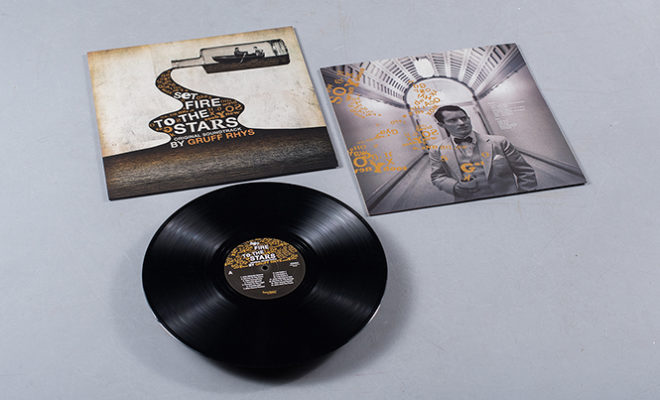 Welsh troubadour scores Set Fire To The Stars.
A love-letter to post-war New York, Gruff Rhys has written an original soundtrack for Andy Goddard's 2014 film Set Fire To The Stars.
Read next: An alternative history of music – 10 years of Finders Keepers
Starring Elijah Wood, the film follows poet Dylan Thomas during his first week in the USA in 1950; a sentiment reflected in the soundtrack which is steeped in cocktail jazz, hazy Americana and Atomic Age bop. The vignettes that make up the 23-track piece seem, like Thomas' own, to be the first impressions of a Welshman in '50s NYC.
In this case however, they're Gruff Rhys' impressions, for whom the soundtrack marks something of a diversion from his last LP American Interior which was recorded around the same time in 2014.
As he explains in the liner notes: "I decided not to use any instruments unavailable in that era… [but] beyond that I didn't try and ape the style of that era in particular." Instead, Rhys crafts a nostalgic collage for a time not lived, equal parts melancholy and optimism.
Released on Finders Keepers' Twisted Nerve imprint on 30th September, you can check out the gorgeous Dada-ist artwork below and order your copy here.