Published on
March 28, 2023
Category
News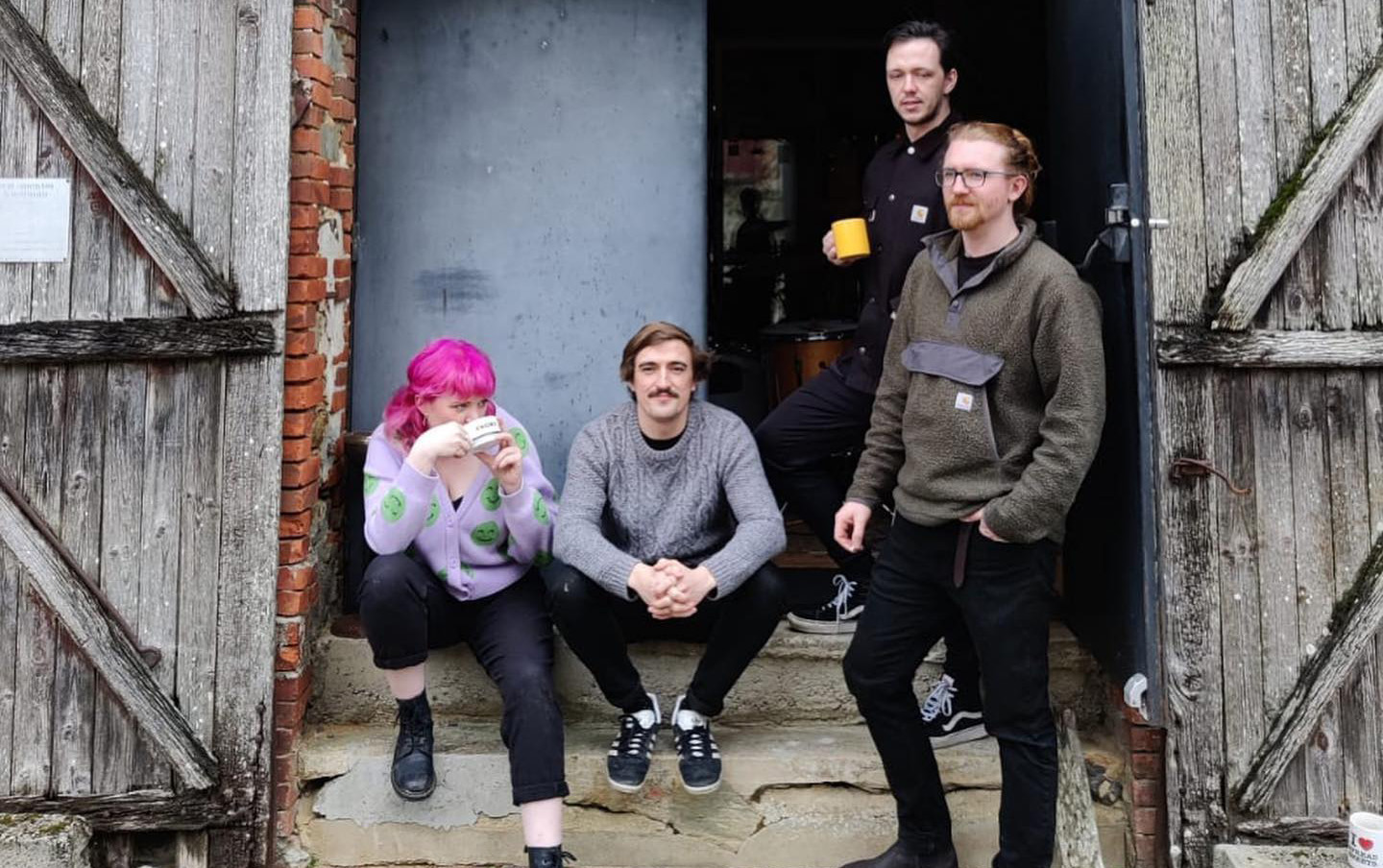 The new additions join over 250 already announced artists.
The Great Escape has announced an additional 140 acts for this year's edition, taking place from May 10 to 13.
Sprints, The Goa Express, Coach Party, Yonaka, VLURE, The Pretenders, Moonchild Sanelly and more are set to play the Brighton festival. See the full list of new additions below.
The newly announced acts will join the likes of Maisie Peters, Arlo Parks, Hak Baker and The Big Moon.
The Great Escape is spread across 35 venues in Brighton and features over 450 emerging and established artists spanning alternative, indie, pop, dance, country, metal, rock, grime, hip-hop, jazz, R&B and soul.
Tickets are on sale now. Prices start at £40.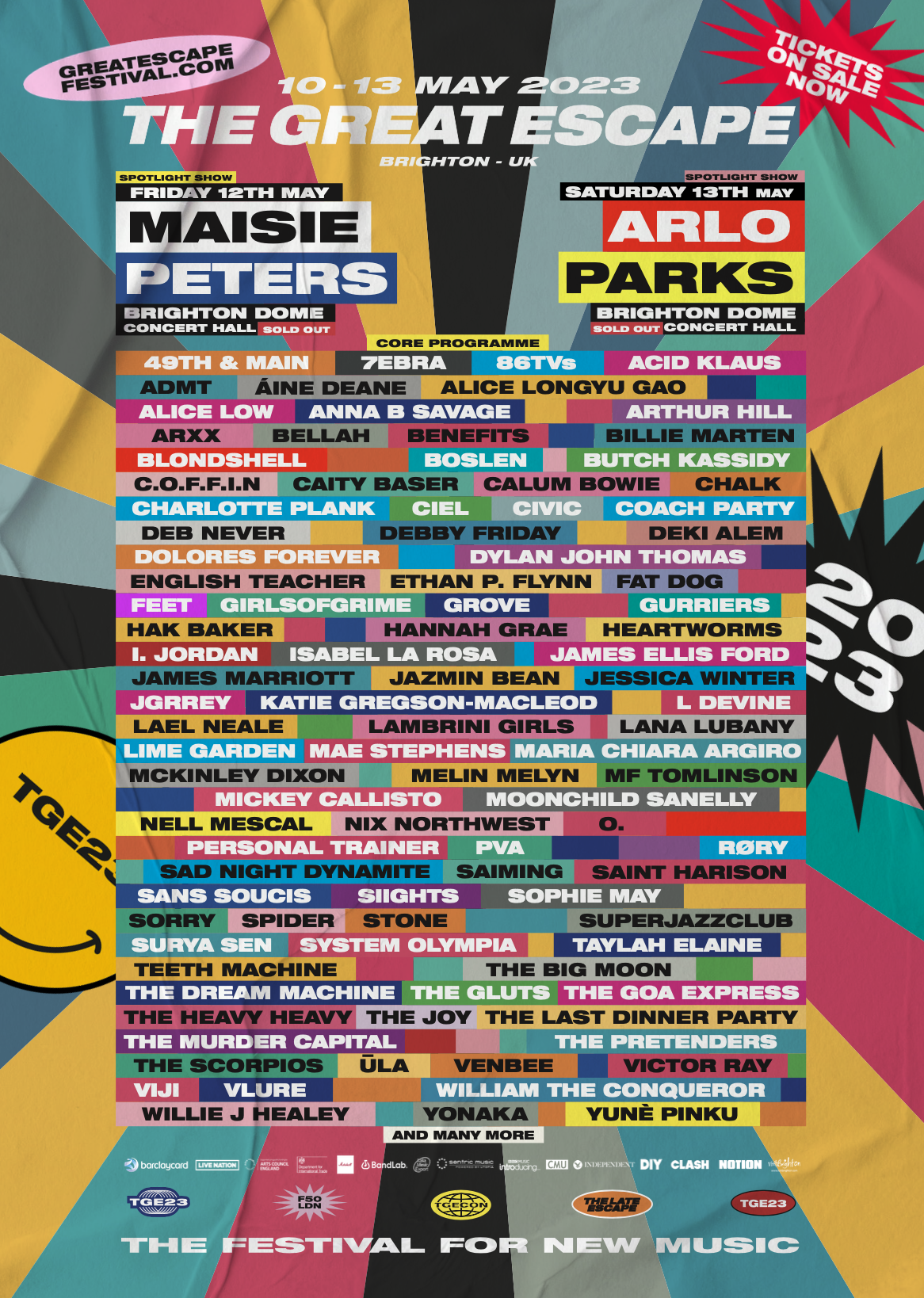 New additions:
7EBRA, Abigail Asante, Acid Klaus, ADMT, AE, Alana Maria, Albertine Sarges, Animal Shithouse, Anna B Savage, Astles, Baby Cool, Becky Sikasa, Bedroom High Club, Benefits, Benny Atlas, Berry Galazka, Bingo Fury, Boyish, Bricknasty, Butch Kassidy, Buzzard Buzzard Buzzard, CATBEAR, Charlotte Plank, Coach Party, Cole Bleu, CRASHFACE, David GotSound, DEADLETTER, Debby Friday, Delilah Holliday, Dirtsharks, Donna Thompson, Ebi Soda, Edie Bens, eee gee, Ella More, Ellie Moon, Elmiene, Emiko, Fari Chiketa, Flip Top Head, Freak Slug, Future Utopia, Gena Rose Bruce, GIRLSofGRIME, Hanya, HMD, Holiday Ghosts, HotWax, Jasmine Jethwa, Jazmin Bean, Jessie Marcella, Jo Hill, Juice Menace, Junodream, Katie Phelan, KIDS, Lael Neale, Lip Filler, Lost Girl, Lucky Iris, Luke RV, LVRA, Mac Wetha, Mace the Great, Marina Herlop, May, McKinley Dixon, Memphis LK, MF Tomlinson, Midnight, Rodeo, Minas, Minor Conflict, Modern Woman, modernlove., MOON MATES, Moonchild Sanelly, NAYANA IZ, Nice Biscuit, Núria Graham, Odreii, OMBIGIIZI, Orchards, OROVEGA, PABST, Pacific Avenue, Pale Blue Eyes, PEACH, Petite Noir, Picture Parlour, Polite Bureaux, Problem Patterns, Proteins of Magic, Public Body, rainbow frog biscuits, Rauchen, REEMUNNII, Rose Gray, RVG, Saloni, Signature Gold, Songer, Sophie Faith, Sophie Jamieson, Spielmann, Sprints, Spyres, St Lundi, SUDS, Surya Sen, System Olympia, Sötnos, Tay Iwar, TENN, The Broken Islands, The Dimpker Brothers, The Foxies, The Goa Express, The Joy, The Kairos, The Luka State, The Native, The Pretenders, The Rubens, The Scorpios, The Umlauts, Thumpasaurus, Toni Sancho, TRAAMS, Trout, TTRRUUCES, Valencia Grace, VLURE, Voya, Wallgrin, Wax Works, Whammyboy, White Flowers, Whitelands, WREX, YOHVN BLVCK, Yonaka