Published on
June 23, 2015
Category
News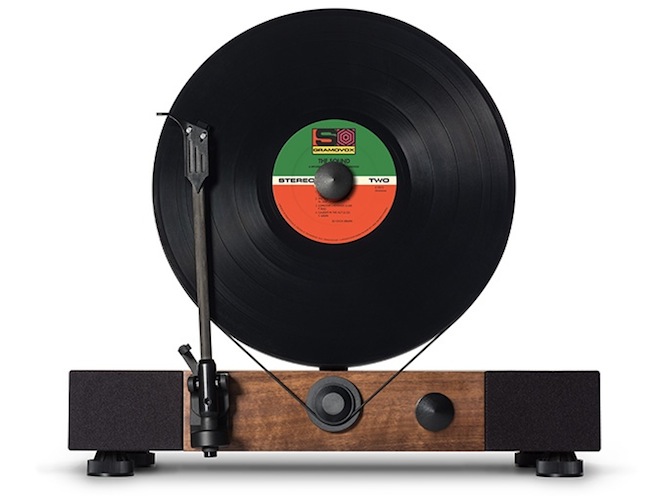 This vertical turntable will flip your world on its side.
The Chicago-based audio design start-up Gramovox have unveiled their latest project, the Floating Record, a vertical turntable that aims to provide high-performing analogue sound at 90 degrees.
Showcasing the playing of a record as a work of art, the team have literally flipped the platter on its side, engineering a tonearm that stands vertically as the record spins.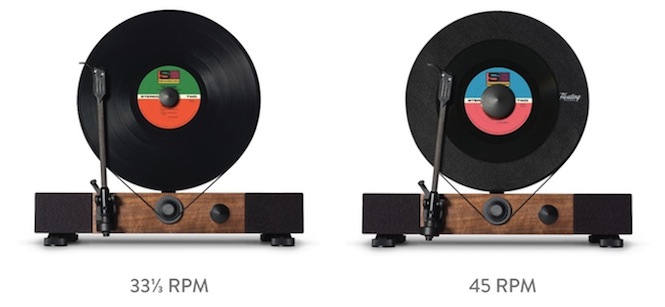 Following the success of their Bluetooth Gramophone which scored over $240,000 on Kickstarter last year, Gramnovox have turned to the crowd-funding site once more to finance the Floating Record. Astonishingly, with 34 days to go, the Floating record has already reached it's target of $50,000, so get your orders in quick as it will be available for $100 less now than when it hits the shops.
Assembled in Chicago, the Floating Record will feature a walnut or maple wood base, a headphone and RCA audio output and full-range speakers, which can be bypassed in favour of your own set up.
Watch their pitch above and get your hands on one of these beauties, complete with extensive information, here. [via ChicagoInno]
The Floating record is the second vertical turntable we've covered in a matter of days, following the toc player yesterday which uses a tracking sensor to allow you to play your records with a remote control.