Published on
February 24, 2014
Category
News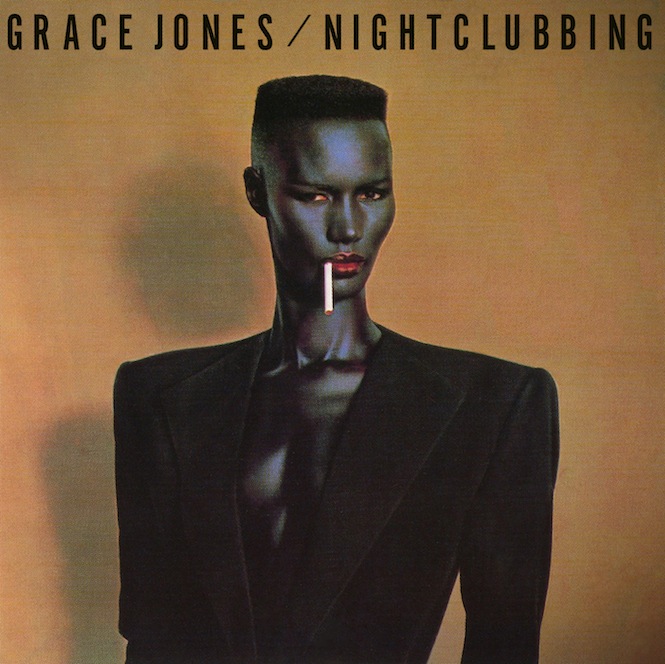 Release includes special edition 12″ cut at Abbey Road Studios.
Grace Jones is to see her 1981 LP Nightclubbing remastered and given the deluxe edition treatment for the first time as part of its extended rerelease in April 2014. The 80's icon's best-selling studio release, Nightclubbing was the second in her Compass Point trilogy to be recorded in the Bahamas with Chris Blackwell of Island Records, providing a platform for the decade's most enduring hits 'Pull Up To The Bumper' and 'Demolition Man'.
While you can nab yourself a copy of this classic on Discogs for pocket money, the reissue does come with the perk of a bonus 12" of mixes and rarities that include two rare and recently discovered tracks from the original sessions, including a cover of the Gary Numan/Tubeway Army classic 'Me! I Disconnect From You', which is being fast-tracked for release on Record Store Day on 19th April.
Backed by one of the strongest rhythm sections around – Sly & Robbie on drums and bass, Wally Badarou on keys – Nightclubbing was the blueprint for Jones' unique amalgamation of new wave style, funk sass and bottom-heavy dub. The forthcoming release will take the form of single and double CD editions, a 180gram double vinyl and bonus RSD 12″, as well as HD and Blue Ray audio formats via Island Records and Universal Music Catalogue.
After almost twenty years off the scene, Jones returned to the studio in 2008 to release her 10th LP Hurricane, a special vinyl edition of which was pressed by The Vinyl Factory alongside a series of prints with acclaimed light artist Chris Levine. Last year, Jones announced she would be publishing her autobiography in the autumn of 2014.
Nightclubbing is due to be reissued on 28th April. You can listen to the album in full below: