Published on
January 31, 2020
Category
News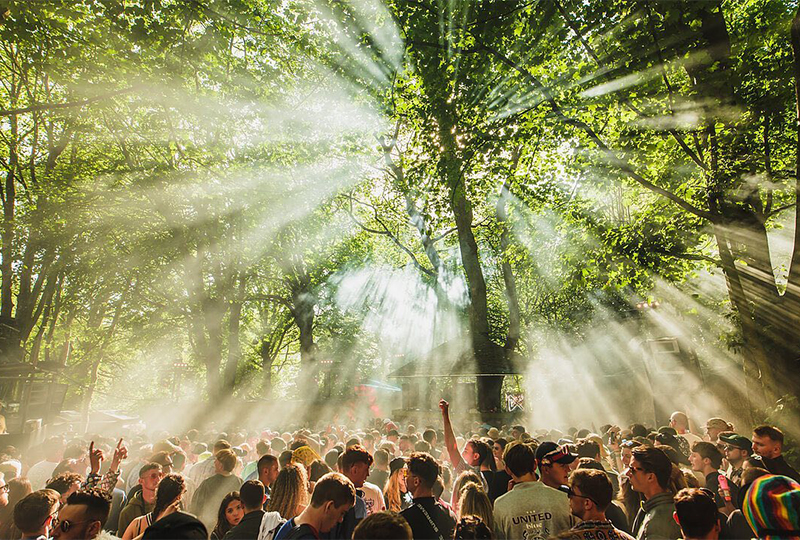 With Channel One, Helena Hauff, Anna Wall, Cinthie, Willikens & Ivkovic and more.
Gottwood festival has announced the first acts for its 11th edition, taking place in Anglesey on Thursday 11th June to Monday 15th June.
Read more: Record shopping with Helena Hauff
Returning to the Carreglwyd Estate, Gottwood's 2020 lineup includes Channel One, Helena Hauff, Cinthie, Anna Wall, Calibre & MC DRS, Saoirse, Craig Richards, Or:la, Bruce, and Willikens & Ivkovic.
Check out the first wave of artists below.
---
Gottwood 2020 line-up.
A-Future
Alec Falconer
Anna Wall
Anz
Artwork
Banoffee Pies
begin
Binh
Bobby
Bruce
Calibre & MC DRS
Call Super
Cedric Maison
Channel One Sound (dj set) (DJ Mikey Dread & MC Ras Kayleb)
Christophe
Cinthie
Craig Richards
Crazy P Soundsystem
Dave Harvey
Desert Sound Colony
DJ BORING (live)
DJ Format
DJ Tennis
Em Williams
Etch
Felix Dickinson
FREAKENSTEIN
GiGi FM
Helena Hauff
James Holroyd
Job Jobse
Johannes Albert
Jonny Rock
Krywald & Farrer
Lukas Wigflex
Luke Unabomber
Man Power
Mariin
Move D
Or:la
Oskar Offermann
PBR Streetgang
Peak & Swift
Ralph Lawson
Robert James
Roman Flugel
Ruf Dug
S Ruston
Sam Bangura
Saoirse
Sully
Tech Support
The Ghost
Tristan da Cunha
VOIGT.MAS (Voigtman &John Dimas)
Vyvyan
Wayne Holland
Will Tramp
Willikens & Ivkovic
Willow
Young Marco
Aaron L
Adam Curtain
Adam Ross
Adop+
Aitman & Zaremba
Animal Crossing
Arwel Owen T365
Becket
Benson Herbert
Blackhall & Bookless
Brothers Black
Brothers of Jah
Cartel Chris
Chad
Charlie Banks
Chosty Sistaz
Clyde Rouge
Croft
D.P.D.T
Dale Mussington
Dan Jordan
Demi Riquisimo
E-ratik
Ed Mackie
Ellie Stokes
Frenchy
Gav hogan b2b Gwil Owen
Gavin Hogen b2b Ramji
George marks
Gyp 'n' Dale
Harri Pepper
Harry McCanna
Harry Wills
Hecha
Hesseltime
Holly Profit
INSTINCT
Jack D
Jago
James Dyer
Jay Carder
Jive Talk
Josh Parkinson
Kaim Shah
Karim
Keith Lorraine
Lucid Stannard
Lupini
Maple DJ's
Mattik
Meanwhile
Metrodome
Mordan
Musical Medicine DJ's
N_Gynn
Nanny Banton
Neil Diablo
Neil Thomson
Ng.oma
Nick & Nath
NORTH PHASE
Paddy Hooley
Phase 2
Puppets
Raoul Rechnitz
Renata
Rich Reason
Richard Block
Rob Amboule
Ryan Peak
Sam Siggers
Samuel Padden
Seb Hardwick
Slim Mike
Son of Philip
Soundbwoy Killah
Stav
Strictly Underground
T-Man
Tape Fear
The Garden Masters
The Hat
THTGRL
Tindall
Titan
Toby O'Connor
Tropical Disco (Moodena & Satorial)
Vidian
Viscera
Wallace