Published on
February 21, 2018
Category
News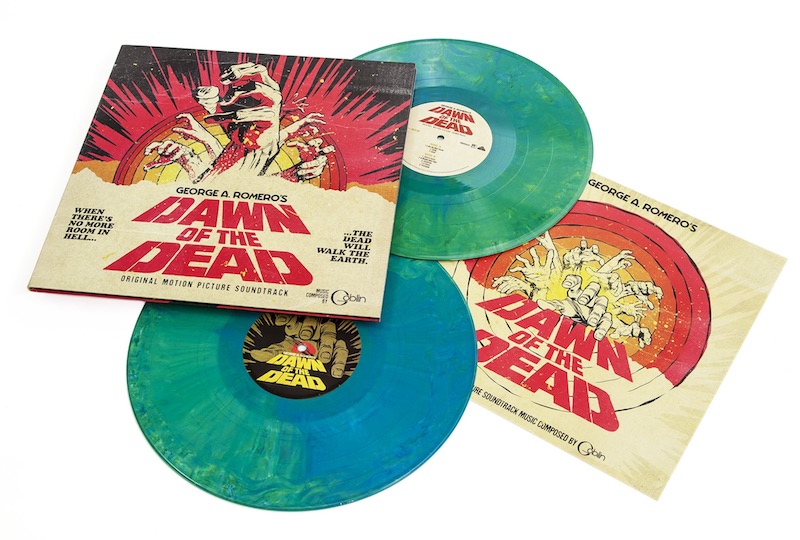 The Italian synth maestros' cult score live again.
The soundtrack to George A. Romero and Dario Argento's 1978 zombie flick Dawn Of The Dead (also known as Zombi) is set to be released on vinyl courtesy of Waxwork Records.
While versions of the soundtrack have been released on vinyl, first in the later '70s and then again in the last ten years, Waxwork here present the 'complete' Goblin score for the first time featuring a series of bonus tracks from Argento's extensive international cut of the film.
Pressed on double 'zombie flesh'-coloured vinyl with artwork by Brazilian illustrator Butcher Billy, the Waxwork edition also features a 12″ art print, and continues a busy couple of years for the soundtrack reissue specialists.
Dawn Of The Dead is released on the 27th February and is available to pre-order via Waxwork here.