Published on
September 12, 2022
Category
News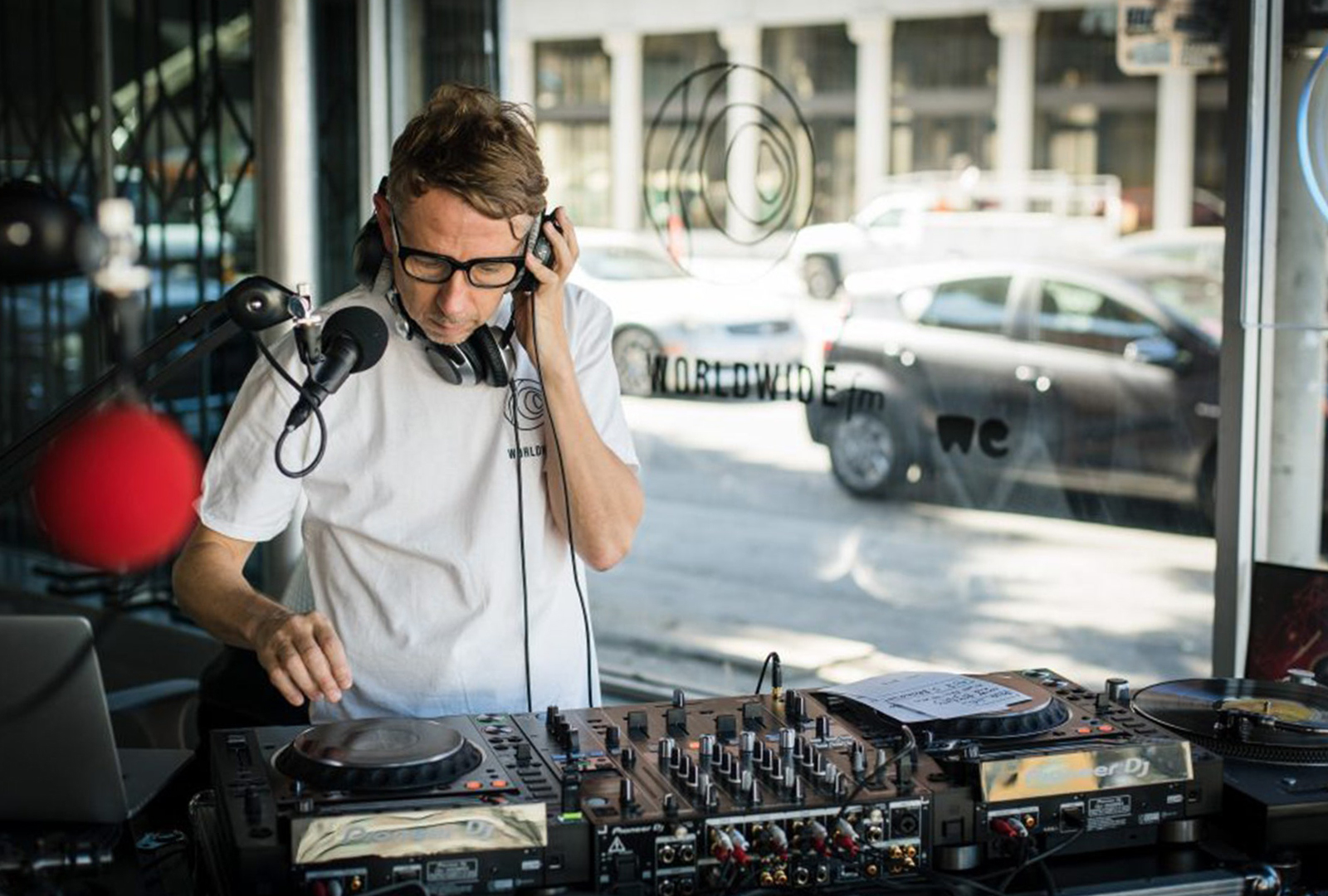 The London-based station's archive will remain online.
Worldwide FM has announced plans to "pause new broadcasts and shows" and to operate a "much more minimal service from the end of October".
Read more: Listen to this 100-year-old's favourite new electronic music, on Helfetica's Worldwide FM show
Founded in 2016 by Gilles Peterson, Worldwide FM made its name by bringing together a diverse, international schedule that embraces the underground within a broad range of genres.
With the aim of being a "platform where marginalised voices, alternative perspectives and shared progressive values are brought to the forefront", the station boasted a list of presenters and DJs including Coco Maria, Nicola Cruz, and Mr. Scruff.
In a Twitter post, the London-based station shared that it is "re-organising and re-evaluating the next phase and financing for the station". Hopefully, there's still more to come from the Worldwide FM team.
The station's website and Mixcloud archive will remain online so you can dive in now.
Read the full statement below.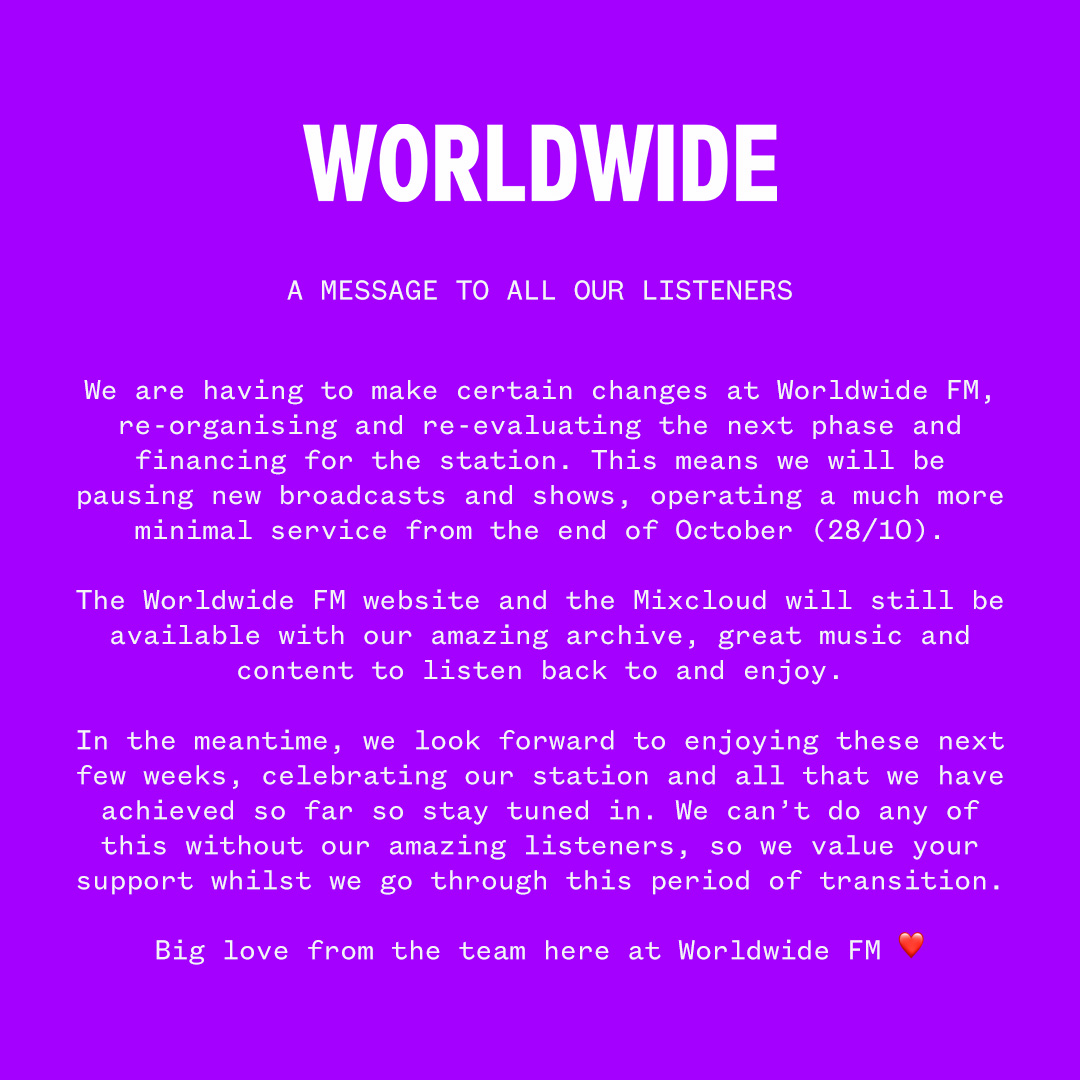 ---
Photo: Hortobágyi Oros