Published on
November 10, 2016
Category
News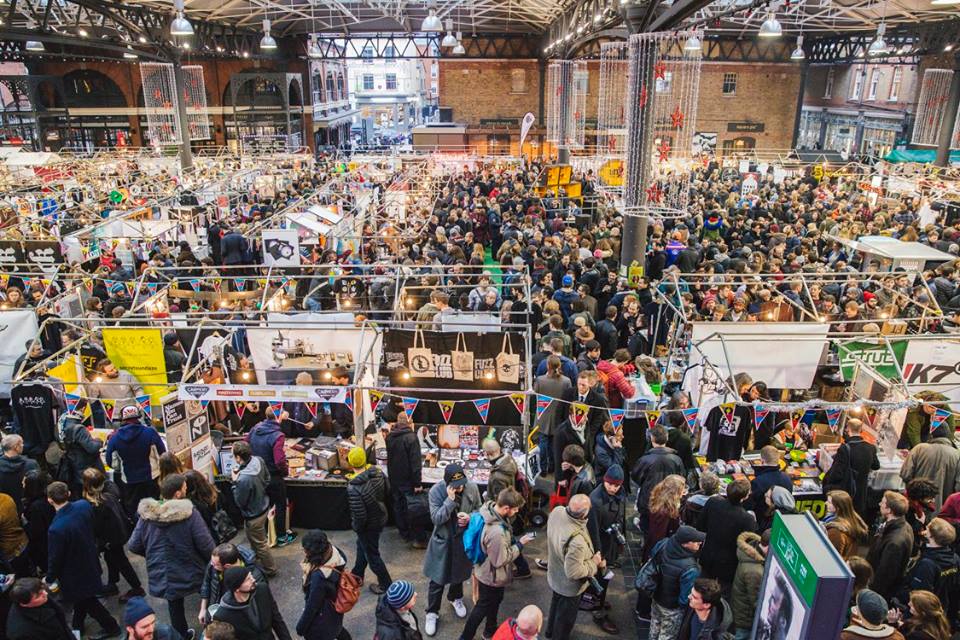 The annual Christmas fair will feature some unmissable records.
Seasonal record fair Independent Label Market will roll into London once more on Saturday 26th November for a day of hand to mouth record trading and vinyl exclusives hydrated, as ever, by the neighbouring London Brewers' Market.
As usual there will be crate loads of rarities, signed copies, test pressings exclusives and merchandise from some of finest labels operating in the city (and beyond).
With so much vinyl flying around, we've drawn up a shortlist of the most exciting offerings to track down on the day. Highlighters at the ready:
---
Bella Union: 'Run Lola Run' OST, signed copies of 10th Anniversary Edition of Midlake's 'The Trials of Van Occupanther' and Soundwalk Collective & Patti Smith 'Killer Road'
Black Acre: Very limited Clap! Clap! album samplers
Eglo: Copies of forthcoming 50th release- Steve Spacek 'If U Wan 2 Find Me' and a selection of rare and out of print releases
Far Out: A very limited amount of hand stamped white labels of Azymuth's forthcoming new album 'Fenix;, due 2nd December. Although it's a white label, it still comes in the album sleeve
Mr. Bongo: A lot of second hand African/Brazilian records
Mute: An exclusive cassette- It'll be A Certain Ratio, titled 'ACR:DRUM', 13 tracks from a variety of their different studio albums. It will also contain a download code.
Rough Trade: The Strokes' 'The Modern Age; EP on 7", rare limited edition Anohni LP and new Warpaint LP with bonus 7"
Strut: First copies anywhere of new compilation of Strut covering Sun Ra's rare 45s (1954-1961).
---

Indepedent Label Market: London takes place on 26 November at Old Spitalfields Market. Find out more via Facebook.