Published on
November 5, 2013
Category
News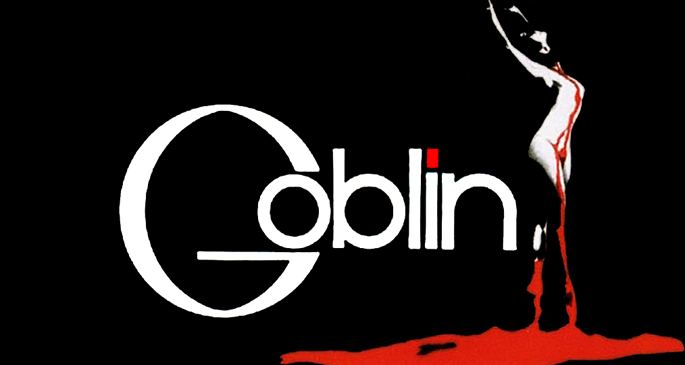 Recently reformed prog soundtrack outfit celebrate their glorious return with a teaser EP and a string of classic vinyl represses.
Goblin are well and truly back (again). With a string of fitful reunions under their many belts, Goblin announced earlier this year that founding members Claudio Simonetti, Maurizio Guarini and Massimo Morante would be embarking on a two-legged American tour this winter alongside drummer Titta Tani and bassist Bruno Previtali from Simonetti's sideline Daemonia.
Responsible for the swell that has caused a wave of enthusiasm for horror soundtracks among collectors who grew up with the rollicking soundtracks ringing in their ears, Goblin are now showering their legions of fans with a string of classic represses available once more alongside a new EP on prodigious horror label Death Waltz. The Tour 2013 EP will showcase the current live set up with new versions of classic Goblin cuts 'Profondo Rosso', 'Roller', 'Suspiria', and Tenebre'.
Fodder for the established Goblin fanatics will be supplemented by vinyl reissues for the uninitiated (or anyone who happened to miss out first time round), with five cornerstone prog horror records (of variable rarity) being made available again on vinyl to coincide with the tour. As spotted on Norman Records, here's a little run down of what you can expect.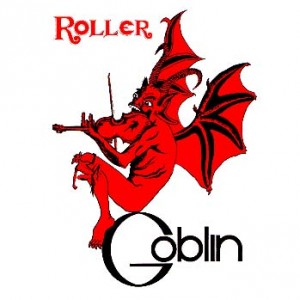 Roller (Originally released on Cinevox in 1976)
Goblin's second album, Roller made good on the success of Profundo Rosso as one of the few the band recorded that was not intended as a soundtrack. Last reissued in 2009, it sees the band at their most instrumental and expansive, joined here for the first time by Agostino Marangolo (from Flea) and Maurizio Guarini.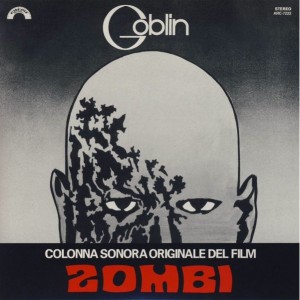 Zombi (Originally released on Cinevox, 1978)
The explicit twin brother of George Romero's Dawn of the Dead, the score to Zombi saw Goblin at their menacing best, updating the flimsy library stock used on the original film. While the soundtracks were combined in other edits, Zombi stands alone as one of Goblin's finest. reissued in 2012, Zombi has been made available once more on heavyweight 180g vinyl.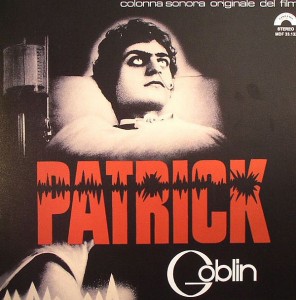 Patrick (Originally released on Cinevox in 1979)
Asked to re-imagine the soundtrack to Australian horror flick Patrick for the Italian market, Goblin's Patrick brought together a selection of old tracks chosen by Cinevox with a series of newer cuts heavily influenced by The Alan Parsons Project, of which the barnstorming title track is a masterpiece in histrionic suspense and release. The excessively funky "Folli" also deserves a mention.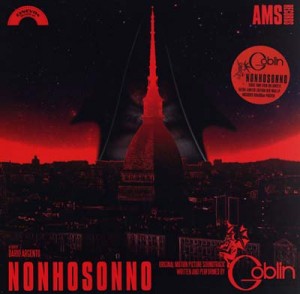 Non ho sonno (Originally released on Cinevox in 2000)
Returning after a lengthy absence for the first of their amorphous post-2000 reunions, Goblin cut the soundtrack to Non ho sonno for their long time friend Dario Argento and would gather greater relevance in retrospect as the last to be recorded by the original line-up. The switch to symphonic synths over heavy guitar-work has left some divided, although many die-hard Goblin fans have come out to proclaim it one of the best in the extensive canon.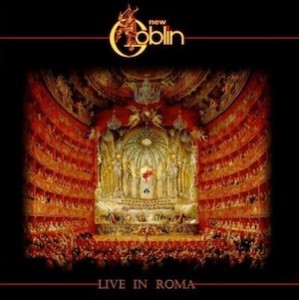 Live In Roma (AMS, 2013)
In many ways the father of Goblin's new Tour EP, the band's 2010 European tour date in Rome has finally been committed to vinyl for a deluxe double coloured edition released for the first time by Italian label AMS. Billed as "new Goblin" the outfit played through a selection of their biggest "hits" and the result is a compelling artefact of their enduring live appeal.
Watch Death Waltz's trailer below and and yourself a copy of the new EP, with exclusive cover artwork by Graham Humphreys HERE. Goblin also feature in Death Waltz Recording Co.'s 10 best horror soundtracks, which you can watch HERE.