Published on
December 5, 2016
Category
News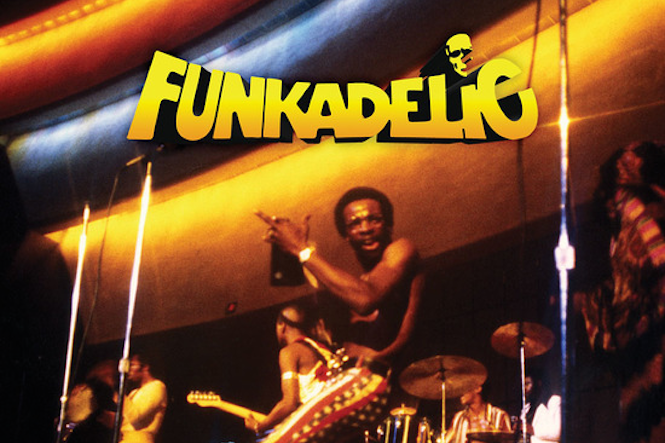 Finest compilation also resurfaces.
Funkadelic's live performance at Meadowbrook, Rochester, Michigan in 1971 will be released on vinyl for the first time via Tidal Waves Music. A unique snapshot of George Clinton and co. at their peak, the material is the only official in-concert recording from the band's early career.
The recordings, picked from the soundboard master tapes, are described by the press release as "Jimi Hendrix, James Brown and Sun Ra making a love-child live on stage." Packaged as a deluxe gatefold double LP set, the release includes exhaustive liner notes from ethnomusicologist Rob Bowman who goes over each track with a fine-tooth comb.
The label will also reissue Finest, a best-of release that collects sixteen carefully selected tracks from 1970 to 1976. Out of print since 1997, the compilation sees several oft-overlooked tracks share space with band standards like 'Hit It and Quit It', 'Loose Booty' and 'Cosmic Slop'.
Both titles are expected on 6 January 2017, make pre-orders from Light in The Attic.