Published on
March 22, 2016
Category
News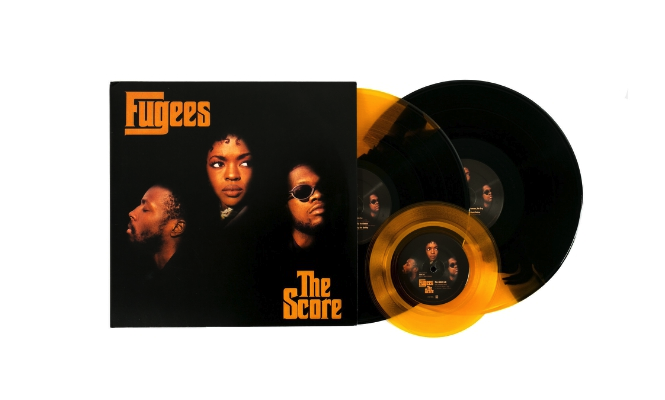 Ready or not.
Fugees' classic 1996 album The Score is to get a special split-colour black & gold 20th anniversary vinyl release via record sub-service Vinyl Me, Please.
Despite having received various vinyl reissues over the years – many of which are readily available for around £20 on Discogs – the new version includes a bonus gold 7″ featuring three tracks that have never been pressed to wax before, as well as a fold out poster and 12″x12″ original art print by Kenyatta A.C. Hinkle.
Selling 17 million copies worldwide, The Score was both one of the most popular and influential albums of the decade, as Jeff Weiss writes in the liner notes:
"The Score lives in that narrow archipelago between the end of the boom-bap Golden Age and the rise of the Jiggy Era. It's both the last of the old tradition and the first of the next generation. It helped bring hip-hop to the mainstream without the crass commercialism that mars most attempts. No East Coast hip-hop album had previously combined dulcet melodies with such hard beats, crossing over with experimental pop that catered to the masses. It's the most safe, seditious record ever made."
Find out more information about the release here, which is available to Vinyl Me, Please members via Legacy recordings throughout April.
Photo: Brad & Jen Photography, 2015