Published on
September 16, 2013
Category
News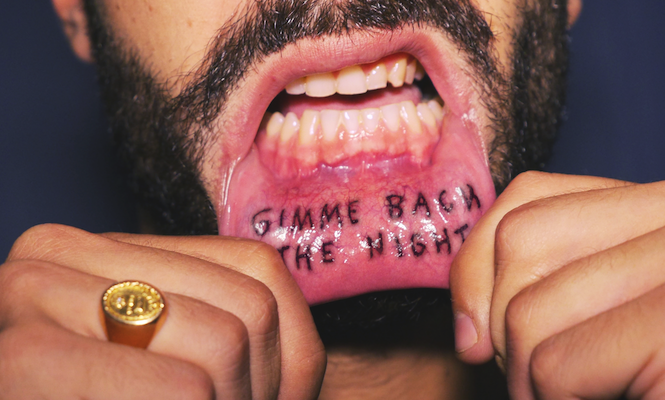 The Vinyl Factory joins forces with Parisian label Bromance once more for Brodinski's "Gimme Back The Night".
Fresh from producing Kanye West and releasing two killer hip hop-influenced mixtapes, Late Night Alternative and The Purple Ride, Brodinski has turned his attention back to his own work at the cutting edge of French dance music.
Teaming up with multi-talented singer Theophilus London, who has also made a name for himself with independent mixtapes and the 2011 release of Timez Are Weird These Days, Brodinski's latest offering is an unadulterated dancefloor banger, released in original and club versions on this limited edition 12″.
With a nod towards Chicago house classics Adonis and Cajmere, "Gimme Back The Night" is the first taste of Brodinski's anticipated 2014 album and, speaking of their on-going collaboration, Theophilus London has given an insight into their creative process. "Louis (aka Brodinksi) came to me with half of the production already done and I came up with the concept of 'Give Me Back The Night'. The concept means, give me back all the guilty, extravagant, lost nights."
This collaboration between Bromance and The Vinyl Factory follows the release earlier this year of Kaytranada and Suicideyear's back-to-back 12″ and "Pursuit", the new single from another rising star on the French scene Gesaffelstein.
"Gimme Back The Night" is available for pre-order now from our online shop ahead of its release on 23rd September 2013. You can listen to the track below: