Published on
June 25, 2013
Category
News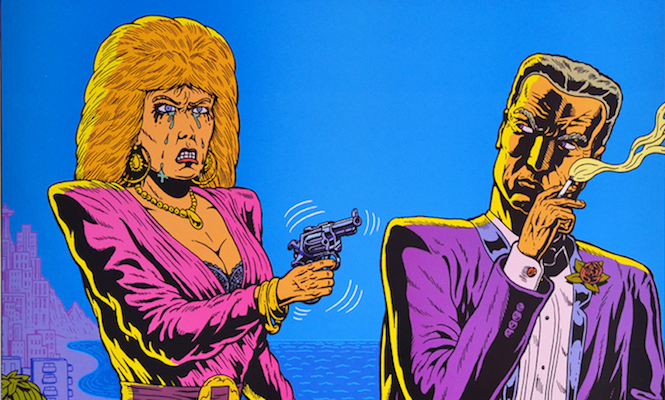 Home of Brodinski and Gesaffelstein showcases new acts Kaytranada and Suicideyear on limited edition 180gram single.
Flying the flag for French electro, Parisian label Bromance Records are initiating two of their youngest subjects into the technotronique fraternity with a special edition 12″ single, which sees 21 year old Kaytranada's "Free Things in Life" go back to back with Suicideyear's "Finale".
For Kaytranada, the Canadian DJ and producer who has made a name for himself reworking RnB divas Janet Jackson, Missy Elliot and Teedra Moses, the release comes hot on the heels of his blog-acclaimed 8 track EP "KAYTRA TODO" and takes the producer's disco, hip-hop and garage leanings in a new direction: "The influences for this track come from dances such as the "Harlem Shake" (the real one), the "C- walk" and "Jerking". Its an experimental beat for me, but I wanted to do something that I've never done before."

Riding the wave of his self-titled Suicideyear mixtape which was released in October 2012, James Prudhomme recently released his sophomore mixtape Japan, which has become a more personal survey of his life as Suicideyear over the last seven months. Speaking about "Finale", Prudhomme said: "I started the track right after I finished Japan, and honestly it feels like I've grown since all of the things in Japan have happened. I've quit doing a lot of irresponsible things and have felt so renewed especially when it came to making this."
Following The Vinyl Factory's collaboration with Bromance records for the release of Panteros666's debut LP Hyper Reality for Record Store Day this year, Bromance 10 – Kaytranada & Suicideyear features bespoke comic-book artwork by Benjamin Marra and will be limited to 500 records worldwide.
Click here for more info and to pre-order a copy ahead of the official release on July 9th.
Check out the artwork and listen to previews of both tracks below: