Published on
January 15, 2016
Category
News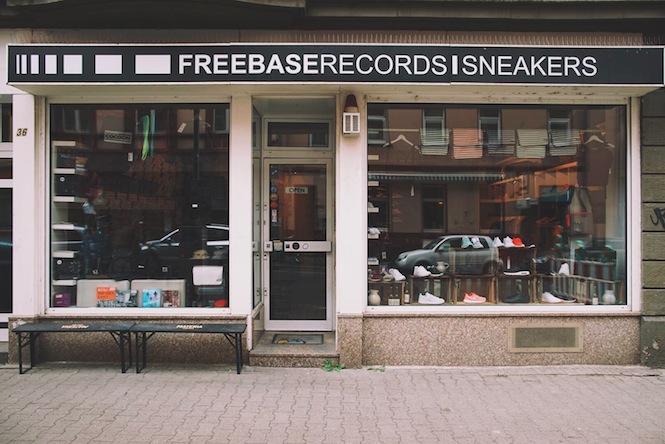 Update 14/06: The iconic shop, founded in 1994, is set to close at the end of this month.
Your chance to run a dance music institution.
A cornerstone of Frankfurt's electronic music scene for over twenty years, Freebase Records & Sneakers has been put up for sale.
Run by techno production duo Chris Wood & Meat (or Christopher Holz and Carsten Schuchmann to their friends), the store – which sells a curated selection of vinyl, trainers, books and bags – counts a large number of international DJs as customers and recently launched a vinyl-only label of the same name.
Sharing the news in a statement on Facebook, the pair stressed that they were not looking for buyers because of financial difficulties ("vinyl and sneakers are booming") but rather to have more time to concentrate on production and studio projects.
Further details of about the store, cost and hand-over will be supplied to those with a real interest in buying, although they do emphasise that the sale includes basically everything, including, presumably, the stock.
Serious about it? Shoot them an email at [email protected]. [via Faze]
Want to know what it takes top run a record shop? Check out our 8 step guide…