Published on
November 19, 2020
Category
News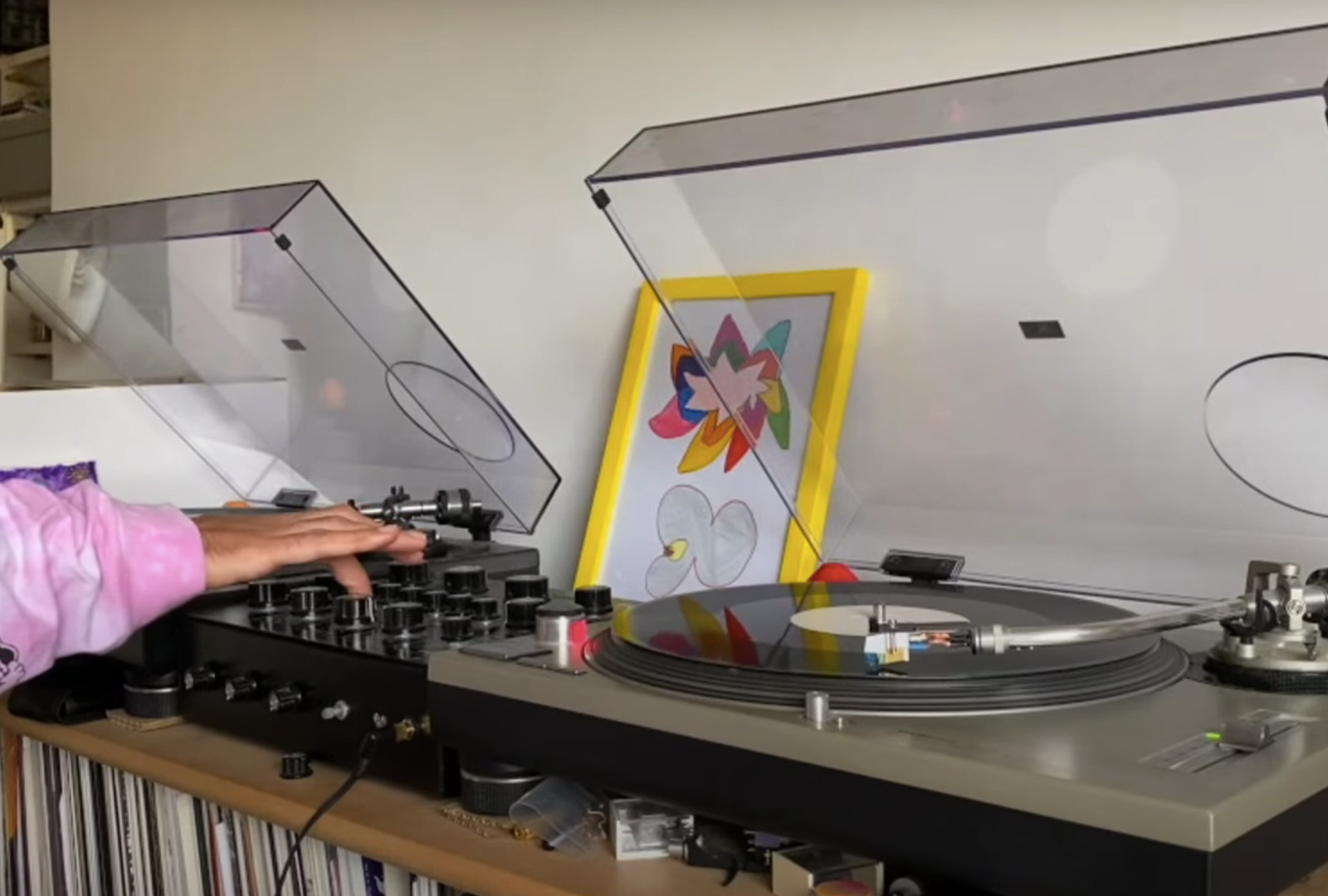 'This is where I recorded and played the records and all the gear I used…'
Four Tet has been live streaming himself playing records from his home collection, beginning in October and still going strong.
Called 🔴🌏⭕🔵🌕📀🌍⚫💿🌎🐦🐧🐤🌎💿⚫🌍📀🌕🔵⭕🌏🔴, the YouTube soirée is listed as having started on the 28th October – although it is safe to assume there have been a few breaks here and there…
With over twelve hours and counting in today's set alone, recently featured selects include music by Fridge, John Beltran, and Youngstar, plus Four Tet's own remixes. (Here's hoping someone has compiled a track ID playlist of it all.)
Alongside the livestream, Four Tet has also recently released an expanded edition of his album There Is Love In You, via his own Text Records.
Watch the live stream above.
Photo by: Four Tet.