Published on
August 1, 2017
Category
News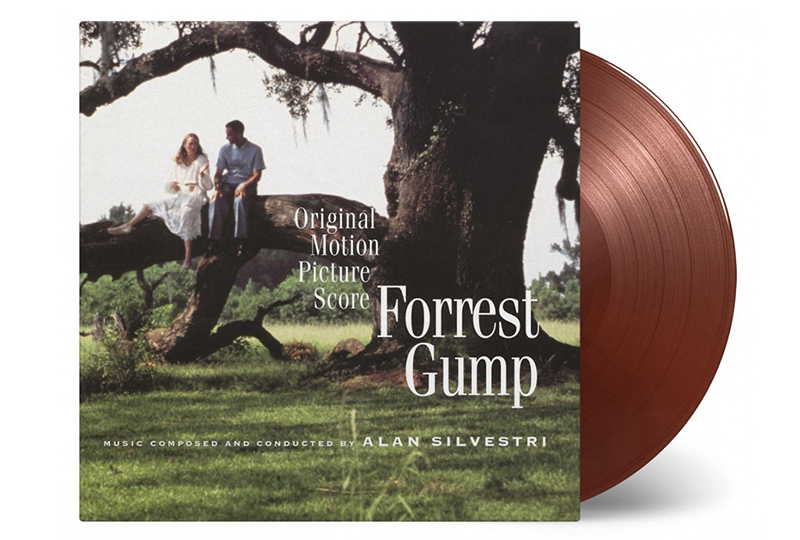 On a record that looks like a cho-cah-lahte.
The Forrest Gump score is being released on limited edition chocolate coloured vinyl 9th September 2017. Yes. Chocolate coloured vinyl.
Composed by Alan Silvestri for the 1994 film, the Oscar-nominated score includes such memorable numbers as 'I'm Forrest… Forrest Gump', 'Run Forrest Run' and 'Forrest Meets Forrest'.
The release, limited to just 1500 copies worldwide, also comes with an insert, no word as yet on what it contains. While the Forrest Gump film soundtrack has previously been released on vinyl, this marks the first time the score has been released.
Head to Music on Vinyl for more info ahead of its 9th September 2017 release, and check out the track list below.
Side A
1. I'm Forrest… Forrest Gump
2. You're No Different
3. You Can't Sit Here
4. Run Forrest Run
5. Pray With Me
6. Crimson Gump
8. I Ran And Ran
9. I Had A Destiny
10. Washington Reunion
11. Jesus On The Main Line
12. That's My Boat
Side B
1. I Never Thanked You
2. Jenny Returns
3. Crusade
4. Forrest Meets Forrest
5. Wedding Guest
6. Where Heaven Ends
7. Jenny's Grave
8. I'll Be Right Here
9. Suite From Forrest Gump