Published on
June 20, 2017
Category
News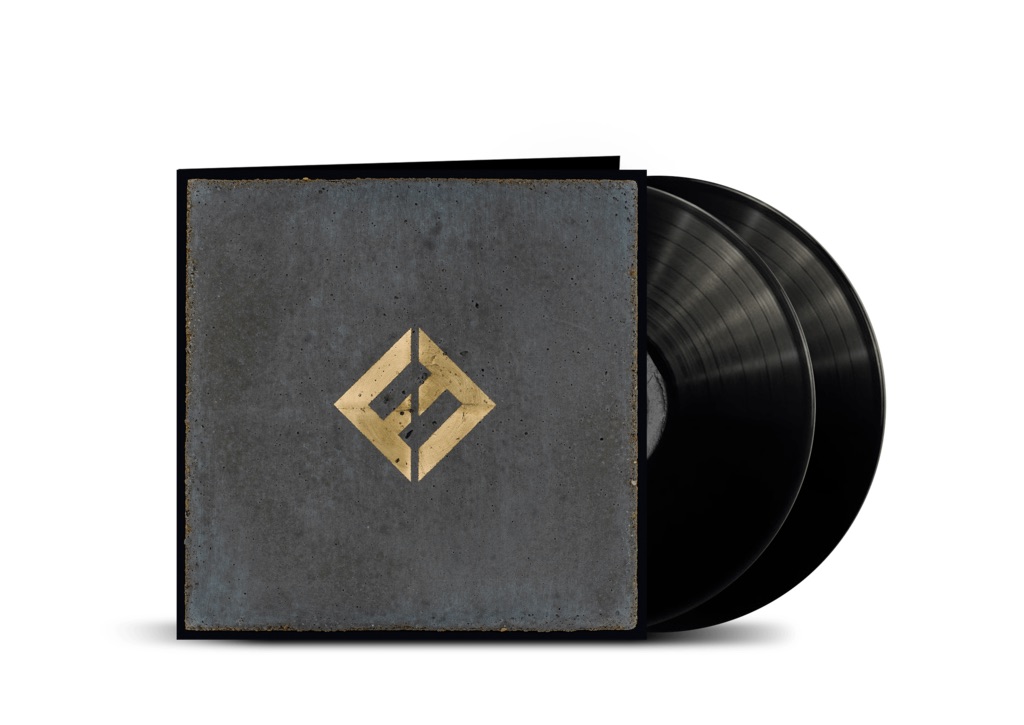 "Motorhead's version of Sgt. Pepper…"
Foo Fighters have announced the release of their 9th studio album Concrete and Gold. The 11-track LP will be pressed to double vinyl and is available in a number of lavish box sets and merch packages including everything from satchels and socks to band-themed matryoshka dolls.
As CoS reports, the record has been described by Dave Grohl as "the biggest sounding Foo Fighters record ever…" due in part to the band's collaboration with producer Greg Krustin, best known for work with Sia, Adele and Pink.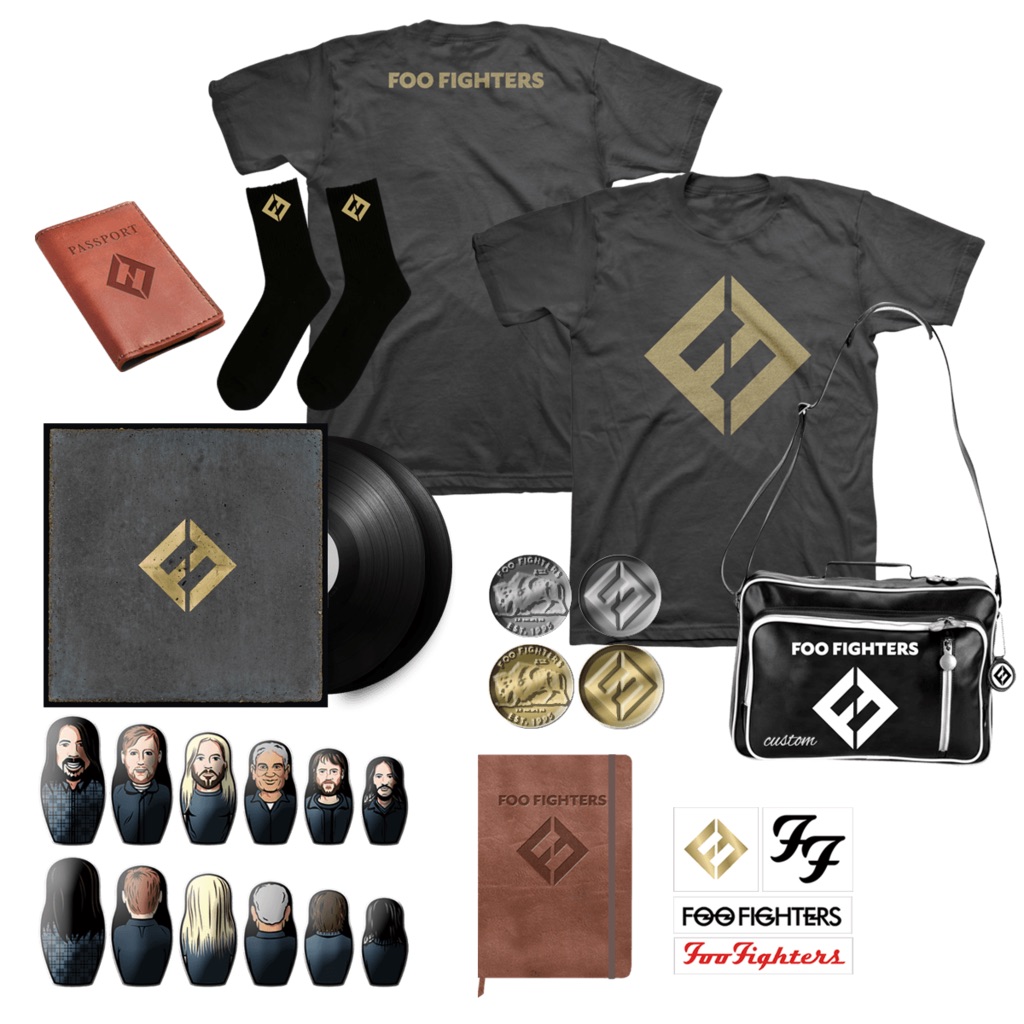 Described as "a gigantic rock record", Grohl continues by likening Concrete and Gold to "Motorhead's version of Sgt. Pepper… or something like that."
Concrete and Gold is released via Roswell Records/RCA on 15th September. Get your pre-orders in here.
Tracklist:
01. T-Shirt
02. Run
03. Make It Right
04. The Sky Is A Neighborhood
05. La Dee Da
06. Dirty Water
70. Arrows
08. Happy Ever After (Zero Hour)
09. Sunday Rain
10. The Line
11. Concrete and Gold
DEAR EVERYBODY –
REMEMBER THAT "BREAK" WE WERE TAKING?
WELL…. WE LIED.
WE JUST SPENT THE LAST 6 MONTHS SECRETLY MAKING A GIGANTIC NEW FOO FIGHTERS ALBUM WITH OUR FRIEND/GENIUS/MASTERMIND GREG KURSTIN THAT WILL UNDOUBTEDLY FRY STEREOS FROM HERE TO FUKUOKA. START SAVING YOUR SPEAKER MONEY NOW. SORRY. IT'S BIG.
IT'S CALLED CONCRETE AND GOLD, COMES OUT SEPT. 15TH, AND HAS MORE TWISTS AND TURNS THAN A LIVE SENATE HEARING. LIKE A BOX OF REALLY LOUD CHOCOLATES. HOPE YOU'RE HUNGRY.
AND WHAT BETTER WAY TO CELEBRATE OUR BIGGEST SOUNDING ALBUM EVER THAN TO INVITE 50,000 OF YOU TO COME THROW DOWN WITH 22 OF OUR FAVORITE BANDS OCT 7TH AT THE GLEN HELEN REGIONAL PARK + FAIRGROUNDS? THAT'S RIGHT. WE THROW ONE HELL OF A PARTY YOU KNOW…..
SEE YOU THERE. IT'S GONNA GO OFF.
BYE