Published on
November 14, 2016
Category
News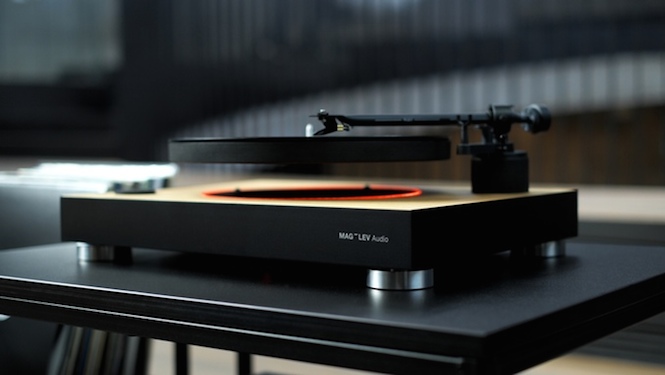 Zero gravity vinyl is happening.
One month after launching on Kickstarter, the world's first "levitating" turntable has already exceeded its funding goal of $300,000.
The MAG-LEV claims to use patented technology to achieve magnetic levitation and "incredibly precise turning of the platter with sensor regulating software." Its designers say that air is the smoothest medium, involving the least amount of friction.
"We were searching for a way to give people a better, newer way to experience vinyl records," reads the concept design. "By pushing the frontier of audio technology, we were able to integrate the uplifting experience of music into the turntable design itself, bringing the feeling of zero gravity into your living room."
Other specifications include a semi-automatic mechanism to lift the tonearm at the end of the record, a cueing mechanism, speed select and orange lighting that further enhances the levitating effect. The turntable is expected to ship August 2017, find out more on Kickstarter.