Published on
January 4, 2017
Category
News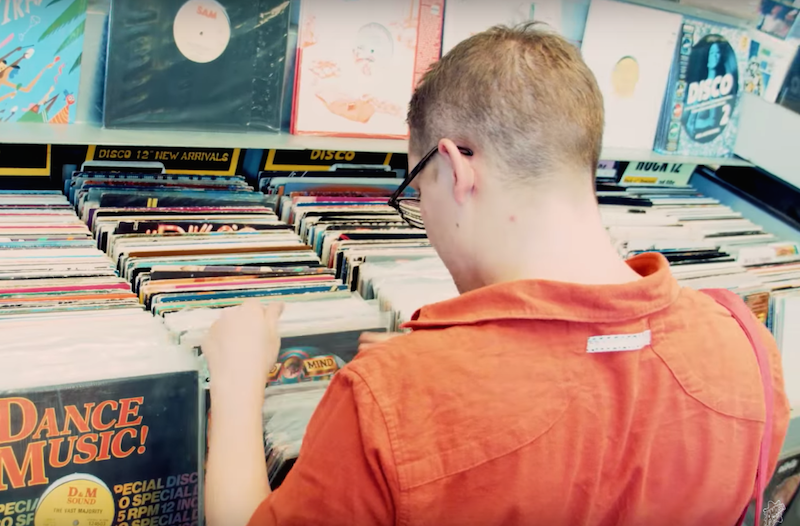 FloPo opens his bag.
Sam Shepherd bka Floating Points recently raided the broad shelves at Amoeba for the Hollywood store's long-running What's In My Bag? series.
The London-based artist picked out a load of jazz that he already owns but is taking home for friends.  "I say they're for other people but I'll just go home and lose them," he jokes at the end of the video (below).
The selection includes Pharoah Sanders's "joyous" record Love In Us All , Ornette Coleman's Science Fiction and a straight organ jazz record by Charles Earland which Sam says he regularly plays in clubs.
He also chats about Numero Group's reissue of  The Edge Of Daybreak, a gorgeous 1979 private-press soul LP, recorded entirely by inmates at a a Virginia Prison, as well as some typically killer disco in the form of Mary Clark's Patrick Adams-produced 'Take Me I'm Yours'.