Published on
July 30, 2013
Category
News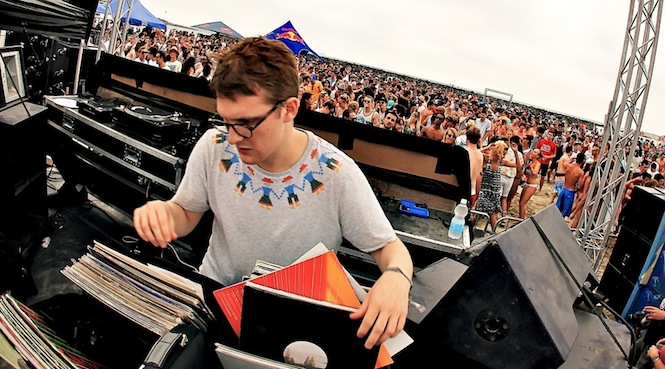 Sam Shepherd's new single gets limited press on Eglo Records.
Taken from the label's 4-year anniversary compilation Eglo Records Vol. 1, "Wires" expands on the work with large-scale orchestration that Sam Shepherd has shown in the past with the Floating Points Ensemble, rooting jazz improvisation and soaring cinematic strings in a languid and heavy bass groove.
Furthermore, the unexpected and limited, one-sided vinyl release comes with gold screen-printed artwork and a pull-out to boot, and is essential for fans of anyone from Theo Parrish to David Axelrod. [via FACT]
Last month we caught up with Alexander Nut (co-founder of Eglo records with Sam Shepherd) and the label's lead vocalist Fatima for a chat, which you can watch here.