Published on
April 25, 2016
Category
News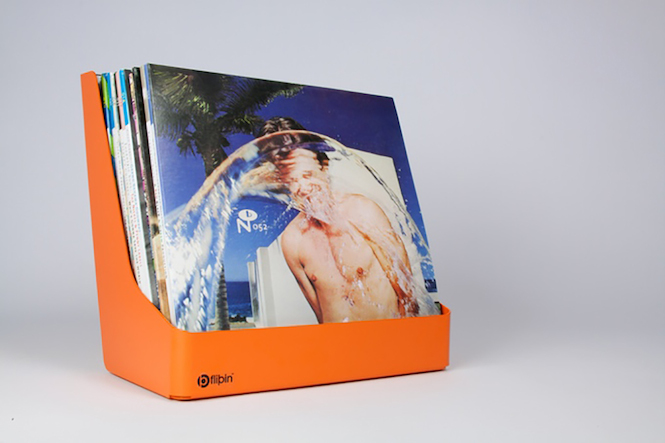 Thinking outside the box.
Designed by a bunch of vinyl lovers, flipbin is a new tabletop storage and display unit for vinyl records.
It's a neat solution for your records in rotation. Instead of using an (illegal) milkcrate or stacking them against a wall, flipbin gives you neat access to 'now playing' vinyl, with that therapeutic flip-through browsing experience whilst also doubling up as an artwork display.
The standard flipbin model holds approximately thirty three 12″ records. There's also a smaller model for 45s which can take – you guessed it – forty five 7″s. Both options are crafted from aluminium and are available in five different colours.
You can buy a model from flipbin's Kickstarter campaign for a minimum of $55. Estimated shipping date: June 2016.
Looking for other small storage options? Read the only record crate buying guide you will ever need here.