Published on
October 7, 2019
Category
News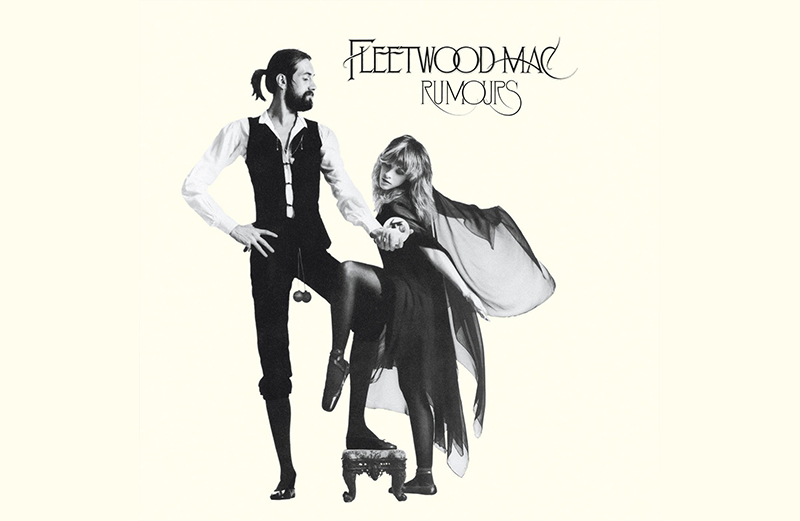 "Thunder only happens when it's raining, players only love you when they're playing."
Five iconic Fleetwood Mac albums will be collected in new Fleetwood Mac, 1975-1987 box set this October via Rhino.
Following the departure of Fleetwood Mac's frontman Peter Green in 1970, and the addition of Stevie Nicks and Lindsey Buckingham in 1975,  the band shifted from their early blues and rock style to the pop-folk sounds they would become known for. Subsequently going on to enjoy unprecedented success, Fleetwood Mac released five back-to-back multi-platinum albums between 1975-1987.
Featuring Fleetwood Mac (1975), Rumours (1977), Tusk (1979), Mirage (1996) and Tango In The Night (1987), the box set compiles some of their most successful albums.
Fleetwood Mac will be pressed on white vinyl, Rumours on clear vinyl, Tusk on silver vinyl, Mirage on violet vinyl and Tango In The Night on green vinyl.
Head here for more info ahead of its 29th of November release and check out the box set and tracklist below.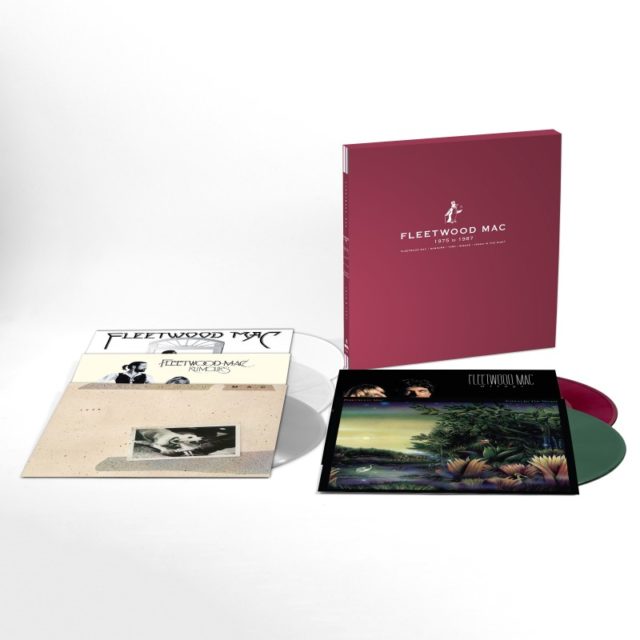 Tracklist
Side A
1. Monday Morning
2. Warm Ways
3. Blue Letter
4. Rhiannon
5. Over My Head
6. Crystal
Side B
1. Say You Love Me
2. Landslide
3. World Turning
4. Sugar Daddy
5. I'm So Afraid
Rumours
Side A
1.Second Hand News
2. Dreams
3. Never Going Back Again
4. Don't Stop
5. Go Your Own Way
6. Songbird
Side B
1. The Chain
2. You Make Loving Fun
3. I Don't Want to Know
4. Oh Daddy
5. Gold Dust Woman
Tusk
Side A
1. Over & Over
2. The Ledge
3. Think About Me
4. Save Me A Place
5. Sara
Side B
1. What Makes You Think You're The One
2. Storms
3. That's All For Everyone
4. Not That Funny
5. Sisters Of The Moon
Side C
1. Angel
2. That's Enough For Me
3. Brown Eyes
4. Never Make Me Cry
5. I Know I'm Not Wrong
Side D
1. Honey Hi
2. Beautiful Child
3. Walk A Thin Line
4. Tusk
5. Never Forget
Mirage
Side A
1.Love In Store
2. Can't Go Back
3. That's Alright
4. Book Of Love
5. Gypsy
6. Only Over You
Side B
1. Empire State
2. Straight Back
3. Hold Me
4. Oh Diane
5. Eyes Of The World
6. Wish You Were Here
Tango in the Night
Side A
1. Big Love
2. Seven Wonders
3. Everywhere
4. Caroline
5. Tango In The Night
6. Mystified
Side B
1. Little Lies
2. Family Man
3. Welcome To The Room … Sara
4. Isn't It Midnight
5. When I see You Again
6. You And I, Part II