Published on
April 21, 2017
Category
News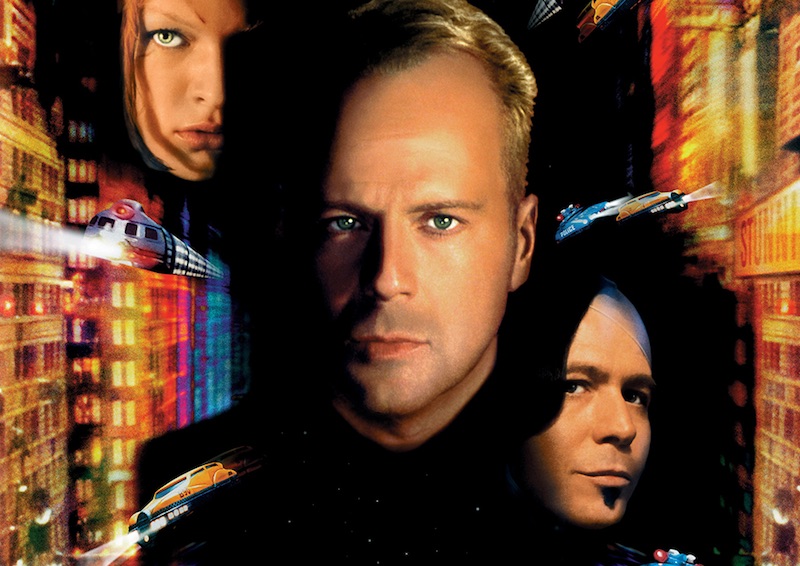 Mondo teases release of the cult sci-fi score.
The soundtrack to Luc Besson's 1997 sci-fi epic The Fifth Element looks set to get its first ever vinyl release.
Read next: The 20 best soundtracks of 2016
Teasing the prospective artwork with a quote from Bruce Willis' Korben Dallas character via its Instagram account, Mondo will oversee the release and doubtless give it the full treatment, following extensively packaged reissues of the Fight Club and Gremlins soundtracks last year.
Written by Éric Serra, who is also responsible for the Goldeneye soundtrack, music in The Fifth Element appears in close to 90 per cent of what has been called an "intrinsically musical" film, moving between classical orchestration, reggae, fanfares, hula music and opera.
There is little more information about the soundtrack available at present, but you can check out what could well be the artwork below:
Update 12/5/17:
Mondo has revealed more details of the soundtrack, which will be released via the Mondo website on 17th May and features two editions – an orange-striped white vinyl reminiscent of Leeloo's outfit, the other a "Super Green" pressing limited to just 500 copies.
"The Fifth Element is essential science fiction cinema," said Mondo Record Label Manager Mo Shafeek. "Not only is the soundtrack responsible for a wildly vast tonal spectrum – you'd be hard pressed to name another film that bounces from comedic montage to straight-faced opera to action-adventure in the span of 15 minutes – but he makes it feel and sound effortless. It is a truly unique listening experience."
You can check them out, as well as artwork by London-based designer Shan Jiang below.